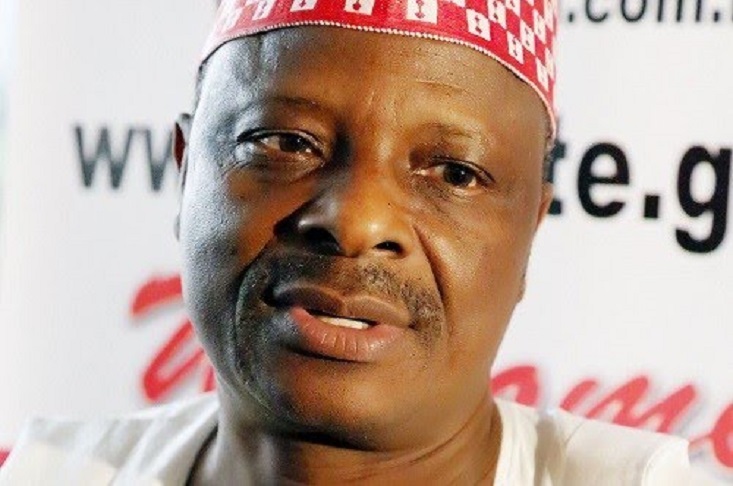 Information available to 247ureports.com indicates that the former governor of Kano State, Senator Rabiu Kwankwaso may have gone into hiding following a publication [Kwankwaso's Return To The PDP Hits A Snag As EFCC Issues Arrest Warrant] which revealed that the Nigerian Anti-Graft agency, the Economic and Financial Crimes Commission [EFCC] may have issued an arrest warrant for his arrest – over possible financial crimes committed while he held sway as the Governor of Kano State from 2011 to 2015.
Loading ...
According to available information, Senator Rabiu Kwankwaso had previously gone to the courts to obtain an injunction to stop the anti-graft agency from arresting him – during the Jonathan administration. The courts obliged and issued him an injunction against what appears an impending arrest by the EFCC then. However, his reaction appears to have changed this time. He has chosen to go into hiding instead.
Over the weekend, at a wedding event of his in-law – where he was scheduled to be among the special guest – he failed to show his presence at the event. The elder brother to his wife, Murtala Sule Garo was wedding the daughter of Abubakar Atiku in Yola, Adamawa State. Senator Rabiu Kwankwaso was originally slated to be the lead man for Murtala Sule Garo at the wedding event. But Rabiu Kwankwaso pulled out of the wedding without warning to the celebrants. The present Governor of Kano State and other dignitaries were present for the event – including the father of the bribe – Alhaji Abubakar Atiku.
Senator Rabiu Kwankwaso was also absent at the plenary session of the Senate – which sat a day after the publication. He was conspicuously missing from the Senate session.
At the final rally of the Abubakar Audu campaign in Kogi State for the gubernatorial election race, Senator Rabiu Kwankwaso was not present. Kwankwaso was scheduled to be among the led speakers at the rally. Abubakar Audu has served the Rabiu Kwankwaso presidential campaign as the Director General [DG] during the just concluded All Progressive Congress [APC] presidential primaries where Mohammadu Buhari emerged as the presidential flag bearer of the party.  In return, Kwankwaso had been playing an active role in the Audu campaign – as one of the major financiers. Even through the newsbreak of the unfortunate demise of the APC gubernatorial candidate [Audu], Kwankwaso failed to make a public appearance.
As sources close to the activities of the Senator tells 247ureports.com, the "Senator is frightened to his bones" and may have chosen to go underground rather than chance the risk of an arrest by the EFCC.