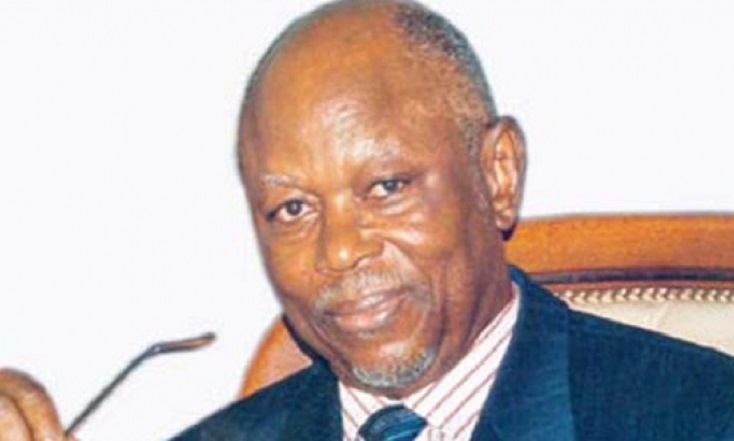 The national secretariat of the All Progressives Congress (APC) did not know peace on Wednesday as some leaders of the party support groups temporarily prevented national chairman of the party to inaugurate an interim leaders for the groups over alleged imposition.
Peace were therefore allowed to reign after the national chairman, represented by his deputy (South) Engr. Segun Oni admitted the lack of internal democracy in the process leading to selection of the members of the interim committee.
[poll id="13″]
One of the leaders of the support groups identified as Comrade Baba had stood up to challenge the National Organizing Secretary, Senator Osita Izunaso, on why he did not follow what he called a Democratic way of electing leaders into the position.
Baba told National Executive Members present at the event that "we are democrats, not rabble rousers. We want you to use your office to dissolve the office which was undemocratically structured."
The position of Comrade Baba Mustapha was however applauded by the large crowd of the party supporters.
Responding, Engr. Segun Oni, who stood in for the national chairman, John Oyegun said, "I have listened to what happened, it appears that there was not proper internal democracy, we will therefore, like the National Organising Secretary has said inaugurate interim coalition and within three months, we expect all of you to have a proper elections amongst you and if you need the help of the party on that we'll do that.
According to Segun Oni, "This interim people will be in place for the period of three months pending the time when elections will take place. Anybody who is interested in the election can begin to campaign but the interim committee will be the one to organise your election in three months' time when the tenure of their (interim committee) would have ended."
He appeal the support groups for understanding, saying, "There must be respect for rule of law, discipline and respect for internal democracy."
The interim members of the committee include: Amb. Lawal Munir, Peter Okoroafor, Sokari Afiesimama, Mrs Tina Adike, Kehinde Adesola, Dr Tom Ohikiri, Hajiya Amina Idris, Dantijo Danjuma, Helen Irekula and Obeleku Shedrach.