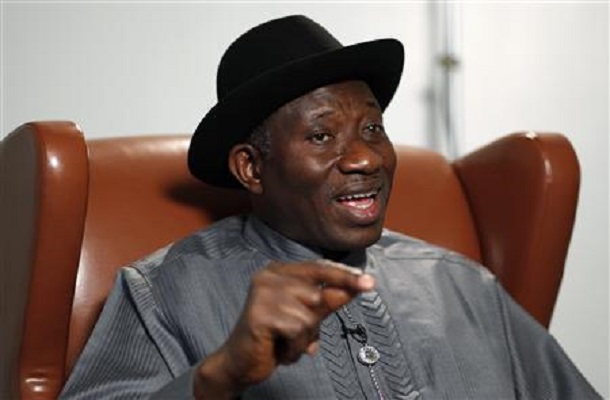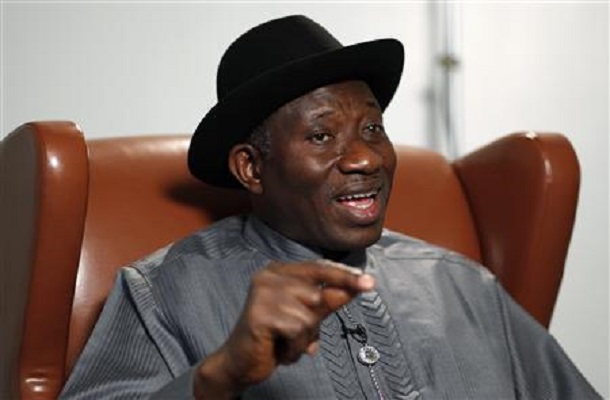 President Goodluck Jonathan said in Abuja on Wednesday that those calling for the probe of his administration should ensure that all past administrations were subjected to it.
The president said this in his speech at the Valedictory session of the Federal Executive Council at the State House in Abuja.
He said that his administration recently uncovered huge judgment debts accumulated by previous administrations.
Jonathan said that a lot of things had gone wrong in the country which were all ascribed to his administration, adding that his administration had done well in spite of the criticisms.
Loading ...
"Some people are even calling for the probe of the government.
"I agree that in Nigeria there are a number of things that will be probed; very many things; even debts owed by the states and debts owed by this nation from 1960.
"Up to this time they say it is the Jonathan administration that owes all these debts.
"And I believe that anybody calling for probe must also ensure that this probe is extended beyond the Jonathan administration.
"Otherwise, to me, it will be witch hunting.
"If you are very sincere, then it is not only the Jonathan administration that you probe.
"A number of things have gone wrong, we have done our best.
"The Attorney-General is aware of massive judgment debts, if you aggregate all the judgment debts, the recent ones that we discovered is going into 1 billion dollars.
"How did we come to these kinds of judgment debts? These issues should be probed.
"How did we allocate our oil fields, oil wells, marginal fields and so on? Did we follow our laws?
"All these should be probed and I believe many more areas need to be looked at.''
The president said the cabinet had tried very well under a very difficult political situation.
He said there were a lot of criticisms, as "people talk different things at different times, even those who make the statements know that they are purely political''.
Jonathan challenged those who criticize the administration to compare it with previous administrations.
"And I have always challenged those who criticize us should (to) compare what we have done in the various sectors with what others have done.
"May be, we don't need to enumerate it but If you look at the rail system of this country, what we have done within this period.
"In fact, even in the oil industry that received so much attack, one thing that we have done was the Nigerian content law that has revolutionalised the oil industry.
"There was a lot of fabrication going on in Lagos and other places that was never like this before.
"Nigerians are playing key role in the oil sector and people sometimes forget it and even with that probably we have offended some people.
"But the Nigerian content has really helped so many Nigerians to play big in the oil industry.
"In the Agriculture and power sectors, even in foreign relations, from 1960 to date, we have been members of the security council as non permanent member five times, out of these two times have been within these five years.
"We have been an independent nation for 55 years and been in the UN five times as member of the security council, out of that five times, two times were within this five times.
"That shows clearly that the rest of the world appreciate our little contributions to global issues.
"Even in education, the road systems, we have added Kashimbilla to our dams, sports we have done wonderfully well within this period.
"We have achieved growth in MSME's, and of course the financial inclusion within this period is more than ever before.
"You can go on and mention almost all the sectors.''
He said that his administration witnessed the longest politically motivated strike in the education sector as well as Boko Harram insurgency.
He said the current fuel scarcity was politically motivated as the nation had 31 days reserve but those who wanted to bring the administration down refused to lift petroleum.
Jonathan said he was grateful that the nation had navigated out of the challenges.
He thanked the ministers, Nigerians and the media for their support, adding that the ministers were still serving and that the cabinet had not yet been dissolved until it completed the transition programmes.
NAN reports that the ministers took time to shower encomiums on the President for his stewardship and stressed for collaboration among them even out of office.