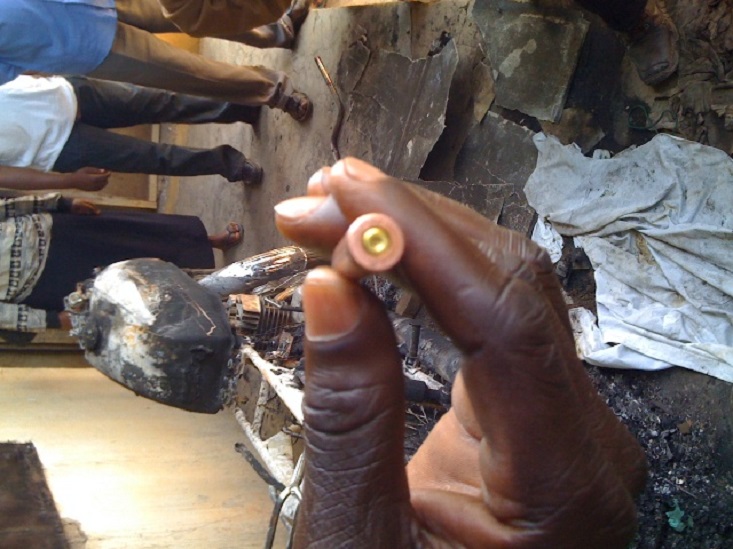 In a step widely applauded as exemplary, the warring Fulani and Mwaghavul communities in Mangu, Plateau, have reconciled their differences and contributed food items for victims of the recent violence in the state.
The News Agency of Nigeria (NAN) reports that violence broke out between the two communities last month, leading to loss of lives as well as destruction of properties.
NAN also reports that those displaced were being accommodated in Internally Displaced Persons (IDPs) camps.
Disturbed by the development, the Plateau chapter of the National Orientation Agency (NOA) initiated a meeting between the warring groups where they resolved their differences.
The groups, after forgiving each other, went ahead to raise some funds to purchase grains for distribution to the affected families.
At a ceremony to distribute the food items in Mangu on Monday, Mr Bulus Dabit, the NOA Director in Plateau, commended the communities for the novel step, describing it as "very exemplary and encouraging.''
"First, the warring communities agreed to a cease fire, then initiated steps toward reconciliation and forgiveness and even resolved to tax themselves to provide succor to victims of the violence.
"It is a massive show of affection that should be emulated by all warring communities in Nigeria,'' he said.
Dabit particularly lauded the Mwaghavul and Fulani communities for taking to the path of peace, declaring that generations yet unborn would recognise such an initiative as a noble one.
He said that the NOA, in assisting the communities to reach out to each other, was guided by the need for peace as a crucial key to prosperity, growth and progress.
"Peace is possible; the pain of one is the pain of all. We must all be each other's keeper and strive to end violent conflicts,'' he said.
He also cautioned against rumour mongering and other vices that could affect the people's desire to live in peace.
Also speaking, Mr John Hirse, the District Head of Mangu, described the violence as "unfortunate,'' especially since members of the two communities had lived together peacefully for ages.
Hirse, who prayed against a recurrence, thanked NOA for initiating the steps that would ensure lasting peace.
He also commended the two communities for resolving to settle their differences amicably and also for bringing relief material to the victims.
In his remarks, Alhaji Yusuf Ahmadu, the Chairman, Miyetti Allah Cattle Rearers Association in Mangu, thanked both communities for embracing peace and taking steps to address areas of disagreement.
Ahmadu warned youths from both communities against taking the laws into their hands over any disagreement, stressing the need to report any grievances to the authorities for quick intervention.
Also speaking, a community leader, Mr Moses Datu, thanked the people for opting for peace, noting that such an approach was the best.
NAN reports that more than 200 bags of maize were shared to the IDPs at the occasion.