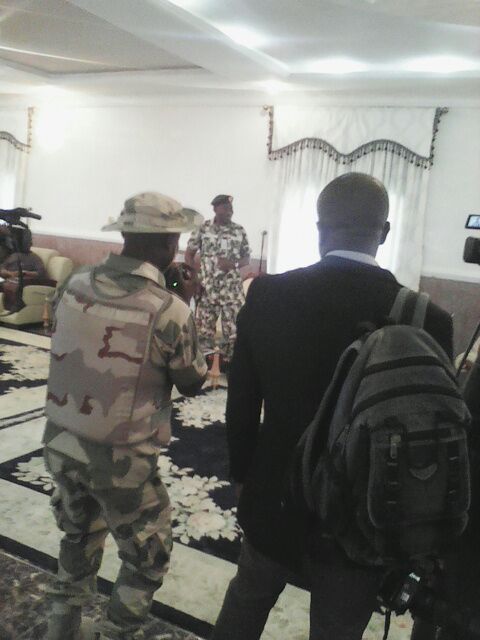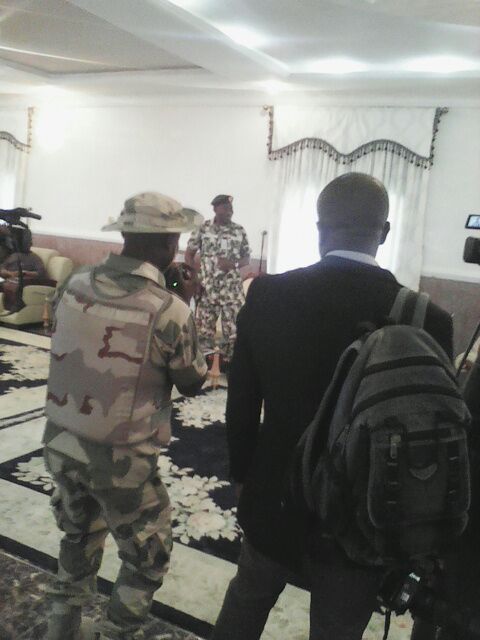 President Goodluck Jonathan on Thursday paid a surprise visit to Mubi and other areas devastated by the insurgents, Boko Haram.
Even though the visit was top secret, the President's visit took many by surprise when he landed at the Yola International Airport at about 11:00am, boarded a helicopter and went off.
Among those on the Presidents entourage were the service chiefs and the State Governor barrister James Bala Nggilari the National Security Adviser Colonel Dasuki (Rtd) among others.
It was reliability gathered that the President and his entourage landed at the 115 battalion Army barracks Mubi before being driven to pay a courtesy call on the Emir of Mubi Alhaji Abubakar Isah Ahmadu.
After private talks with the Emir, Mr. President and the Service Chief visited Vimtim the home village of the chief of staff Alex Badeh thereafter they flew back to Yola on their way to Abuja.
Sources spoken to said the visit took them by surprise but heaved a sigh of relief that the President despite all odds and commended him for that.
Adamawa state is one of the states in the North East affected by destruction by members of the Islamist sect boko haram.
Among the local government areas recaptured from boko haram are Maiha, Mubi South, Mubi North, Hong Gombi, Michika while soldiers are battling to take over Madagali.
The President's visit is therefore seen as a morale booster for the soldiers.
It would be recalled that only recently the President visited Maiduguri the Borno State capital where he paid a similar visit to Nigerian troops.