By Joseph Udeze, Awka
In a heartwarming display of dedication to the upliftment of literary arts, Mr. Arinze Omenwa, the MD/CEO of Naira Rice Mill, has once again demonstrated his unwavering commitment by donating a bag of rice to young writers in Anambra State ahead of their 2023 literary festival. This marks the fourth consecutive year of his generous support for the literary festival, a tradition that shows no signs of waning.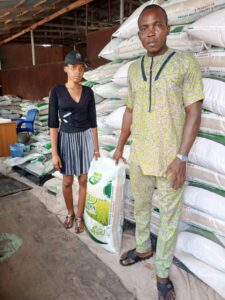 Mr. Omenwa, a youth known for his consistent backing of youth-related activities in the state, emphasized the importance of nurturing the talents of young writers. Presenting this year's donation, expressed his admiration for the young writers, lauded their dedication, and further urged them to stay focused and diligent in actualizing their visions and not be swayed by distractions that abound in the society today.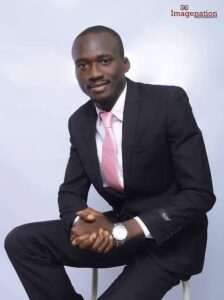 While encouraging the writers to continue honing their skills and fostering creativity, the young CEO expressed his appreciation for the dedication, exceptional talents, and the brighter prospects observed among the young writers, even as he also acknowledged their vital role in shaping the literary landscape of Anambra State and beyond.
Mr. Omenwa, while wishing the young writers success in their event, further reassured them of his continuous support in their activities.
Responding, the Coordinator, Society of Young Nigerian Writers, (Anambra Chapter), Izunna Okafor, conveyed gratitude on behalf of the literary community.
He extolled Omenwa's consistent interest in promoting and uplifting the activities of young writers in the state, while also praying God to reward and replenish him for his generosity.
Okafor further gave an overview of the 2023 Chinua Achebe Literary Festival and Memorial Lecture, scheduled for Thursday, November 16th, at the Prof. Kenneth Dike State E-Library in Awka, Anambra's capital.
According to him, the prestigious Festival, now in its eighth edition, serves as an annual homage to the late Nigerian literary legend, Prof. Chinua Achebe, in whose honour and memory the event is held.
He further revealed that this year's event, themed "Ten Years After… Remembering Achebe's Legacies in Today's Nigeria", would feature the 2023 Achebe Memorial Lecture, to be delivered by the 2023 Labour Party Presidential Candidate, Mr. Peter Obi, and would also be graced by top dignitaries and literary figures from the state and beyond.
Other features of the event, according to him, include drama, open microphone, announcement of winners of Chinua Achebe Essay Writing Competition, award presentation, as well as the unveiling of the 8th Chinua Achebe Poetry/Essay Anthology, "Anthills of Words", which is an international annual anthology of poems and essays published in honour of Achebe; among other literary packages.