The recent appearance of the purported Biafra secessionist revolution army have unsettled Imo State residents.
It could be recalled that residents living in rural part of Imo state have been under Sit-at-home threat Imposed by the non-state actors for over one week.
Newsmen gathered that Schools, markets and other cooperate Institutions located in the rural parts of Imo State have been mandated by the secessionist group to operate only from 1: 00 in the afternoon to 6:00 in the evening.
This ugly development is said to have created serious fears in some Local Government Council Areas in the state, such as Okigwe, Mbaitoli, Mbano, Orsu, Obowo, Ihitte-Uboma, Ehime Mbano, Onuimo, Oru West, Oru East, Oguta and Ideato North and South.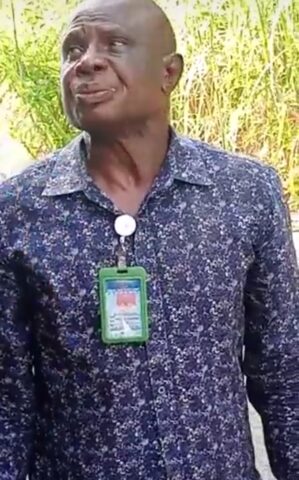 The non-state actors were seen in a video circulated on the internet Platforms, threatening to kill anyone seen violating their directives.
"We are not terrorists, we are Biafra Revolution Army safeguarding our lands. Let me warn you people, in Biafra Land if you are not member of Unknown Government, if you belong to the ESN or Police and military you are not allowed to carry Arms.
"It is only unknown Government are permitted to carry Arms because the owners of the land knows themselves, we are the Biafra Revolution Army, no retreat no surrender.
"Nigeria Government, if you find us come you will die and if we find you come you will dies, all Igbos who are serving the Nigeria military, police force and security services should withdraw for the sake of their life.
"You see my master, Ikonso who you people killed, I must revenge, you see those innocent people they killing tagging them terrorists, let me warn you, we are not terrorists. If you are calling us terrorists you are bringing more destruction into yourself.
" It is a point of correction to you that call us terrorists. We are not terrorists rather we are freedom fighters, fighting for our rights.
"Let the world hear our voices, we are fighting for our freedom and without that freedom of Biafra there won't be any peace in this Land.
"There is no way you Senators and governors can fight insecurity in the south east, if they like they should go to Abuja and sign all armoured tankers and military, All Bullet is bullet, all Bullet is water, we operate under justice and fairness.
" If they like the should come, they will collect Wotowoto." The Gun-men boasted.
Also In the video, the leader of the armed group identified as Gentle, the Igwe Oputaobie of Okigwe, displayed a suspected officer of the Federal Road Safety Service Corp (FRSSC) who they captured along Isinweke – Umuahia road on his way to an official assignment.
The armed non state actors boasted in the video that the reason why they will not kill him is because he is an ordinary road safety officer who is not carrying arms.
This development of insecurity in the state have crippled businesses in the rural parts of the state, and as well disrupted political activities in preparation of the off-cycle governorship election slated to hold by November 11, this year.