Ahead of May 29 swearing-in ceremony of President-Elect, Bola Ahmad Tinubu, fresh apprehension have arisen both in Nigeria and the international community over the presence and role of two Russian citizens who are working as his aides.
Political and security watchers are concerned at the real status of the two Russian Advisers. And this is more so as their status in Nigeria is not known as they are not deployed diplomats of the Russian Federation Embassy in Nigeria.
There are fears that the President-elect may inadvertently be drawing Nigeria into an arena of global U.S. Versus Russia rivalry, which could destroy the relative peace in the country.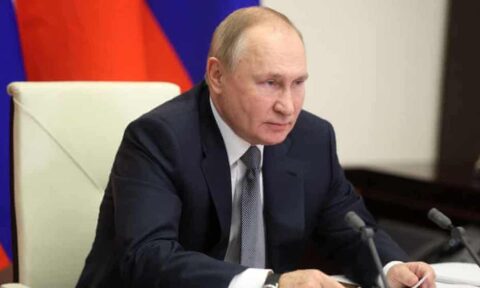 A source told Global Upfront Newspapers (GUN): "There are worries both within Nigeria and abroad as their presence poses questions. For example, are they non-state actors? What is their remit? Were they used to manipulate the INEC Server? Why would anyone who wants to be a Nigerian President outsource sensitive advisory positions to foreigners when Nigerians can do such jobs?
"All these questions are begging for answers and Nigerians have a right to know, what these aliens are doing here and what is their employment and immigration status.
"Aside from the well-known notorious role Russia can play in the manipulation of elections, Nigerians are also very concerned about the rivalry Russian dominance of the incoming government in Nigeria will bring with the Western World.
"An easy point in hand is the needless war in Sudan where the two World powers, US and Russia are engaged in a severe proxy war with Sudanese nationals as the victims."
The source added: "Maybe the President-elect and his team will need to brief Nigerians on this especially against the backdrop of his sneaking into Lagos on Saturday reportedly to meet some foreign doctors who came to attend to his health.
"Why wouldn't they attend to him in Defence House, his official residence as President-elect, or his house in Abuja? When has Lagos been more conducive than Abuja for the sick and elderly, especially an incoming President?"
–
Source: https://globalupfront.com/2023/05/02/apprehension-over-role-of-russian-advisers-working-with-president-elect-tinubu/