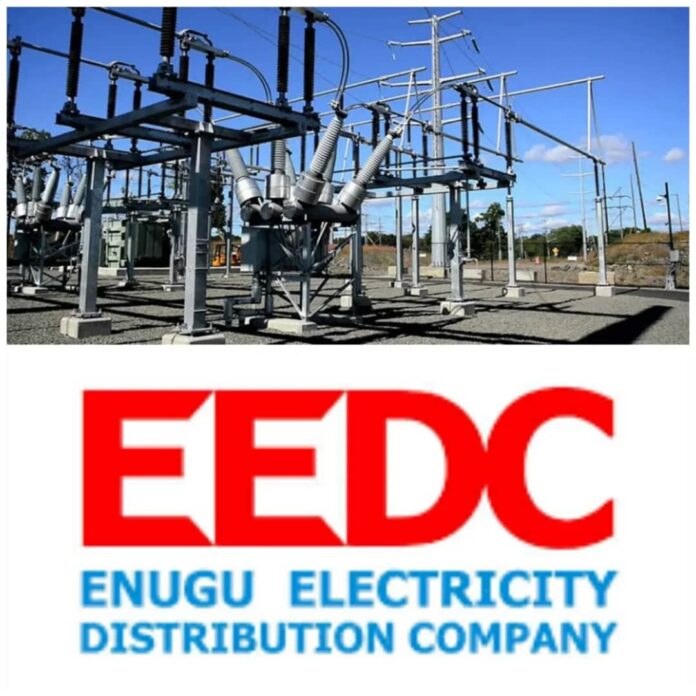 By Izunna Okafor, Awka
The Enugu Electricity Distribution Commission (EEDC) has announced a temporary power outage in some major parts of Awka, the capital city of Anambra State.
It was gathered that the power outage was as a result fire outbreak at one of the EEDC' transmission stations, which kept many residents worried and frustrated.
Confirming this in a statement issued to newsmen, the Commission's Head of Corporate Communications in Anambra State, Mr. Emeka Eze explained that the fire outbreak occured at the Agu-Awka TCN Station
According to him, the areas affected to include: UNIZIK, Bryan, Juhel, Millennium areas, Umuayom, Umunnoke, Umuoranma, Umuokpu, Amachala, Abagana, Umudiaba, Agbana, Umunna moke, Amudo, Enu-Ifite.
Others are: Ezinato-Ifite, Abagana-Ifite, GRA, Agu Awka, back of UNIZIK Hostel along Amansea-Ifite Road, Egbeagu, Umuokpara, Orede, Holy Family, Ebenebe, Ugbenu, Ugbene, Awba-
Ofemili.
He said "EEDC wishes to inform her esteemed customers in Anambra State that the loss of supply currently being experienced in some parts of the state is a result of a fire outbreak at the Agu-Awka TCN Station.
"The incident which occurred at 12:10am of 6th April 2023, resulted in the loss of supply in Agu-Awka Injection Substation, disrupting supply to all our 11KV outgoing feeders —UNIZIK 11KV, Awka Industrial 11KV, Ifite 11KV, and Amansea 11KV.
"The TCN engineers are already at work and we are on standby to restore supply as soon as the fault is addressed."
Although, Ezeh did not specify when power will be restored to the affected areas, he, however, assured customers of their commitment to provide better services.
It was gathered that some parts of Okpuno village in Awka South Local Government Area of the State have been in darkness for weeks now, due to ongoing road construction in the area, which warranted the disconnection and dismantling of electrical poles and connections in the area.