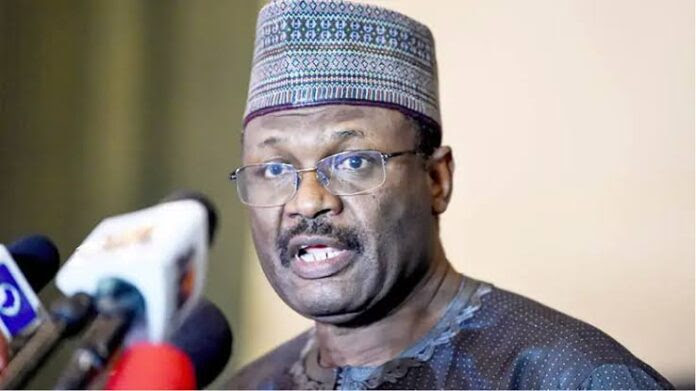 The inspector general of police [IGP], Usman Baba has ordered the immediate withdrawal of the Commissioner of Police in Adamawa State, Mohammed Ahmed Barde.
Force Public Relations Officer, Muyiwa Adejobi, while addressing pressmen on Tuesday in Abuja, said the IGP is committed to a free and fair process.
The IGP also ordered that the Commissioner of Police in charge of Gombe State, CP Etim Equa immediately proceed to Adamawa State for election security of the yet-to-be concluded supplementary governorship poll.
This oder was given following the role played by the Commissioner of Police in Adamawa State during the interrupted vote collation process in Adamawa State where the Resident Electoral Commissioner [REC] illegally announced the gubernatorial candidate of the All Progressive Congress [APC] as the winner of the supplementary election. The announcement was made when results from ten local government areas were yet to be collated.
As a result, the INEC suspended collation.
Following the withdrawal of the commissioner of police, INEC resumed collation.
Collation resumed on Tuesday amid heavy security at the state collation centre in Yola, the Adamawa State capital.
INEC Administrative Secretary in the state, Adamu Gujungu, who has been mandated by to take the place of the erring Resident Electoral Commissioner, Hudu Yunusa Ari was seen at the collation centre.
INEC National Commissioner and Chairman of Information and Voter Education Committee, Festus Okoye is at the collation centre.
Also, the state Returning Officer, Mohammed Mele is present.