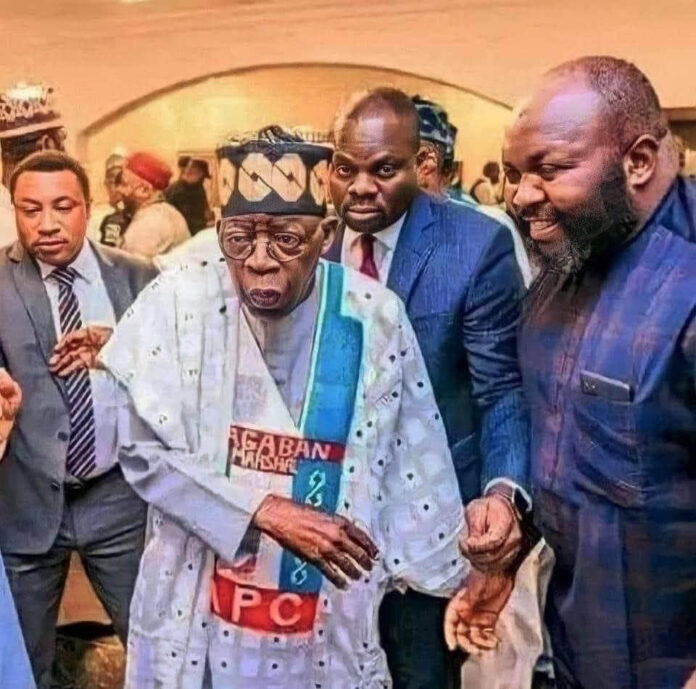 BY SULE TAHIR
As Nigerian President elect, Senator Asiwaju Bola Ahmed Tinubu of the ruling All Progressive Congress, APC clocks 71 today Wednesday, March 29, he officially cancel the 71 Birthday Celebrations, instead sued for public prayer's for peace,unity, and progress of Nigerian state.
Tinubu, who turn 71 today being Wednesday, March 29, opted for special prayers and thanksgiving service instead, adding that he's seeking God's guidance for him and the country as he prepares to take the reins of leadership.
Despite the cancellations yet some well wishers including associates and some state governor's have congratulated the country's number one citizen happy birthday
Least amongst is the Jigawa state Governor Badaru Abubakar. In a congratulatory message signed by the Senior Special Assistant to the Governor on Print Media, Ahmad Muhammad Danyaro, Governor Abubakar noted that Tinubu's personal attributes of humility, tenacity, courage, discipline, patriotism and loyalty have helped greatly in strengthening the democracy in the country and stabilizing the polity.
He noted with delight Asiwaju's invaluable contributions to democratic governance in particular and development of the country in general for more than three decade.
He said, Bola Tinubu is rare breed politician that holds the people and his associates dear to his heart at all times and the people and colleagues also hold him in high esteem as they elected him overwhelmingly in the February presidential election.
The Jigawa State Governor prayed to the Almighty God to bless the President –elect ,a leader of leaders, political strategist and dynamic team player with many more years of good health to continue to serve the nation and humanity in the highest capacity.