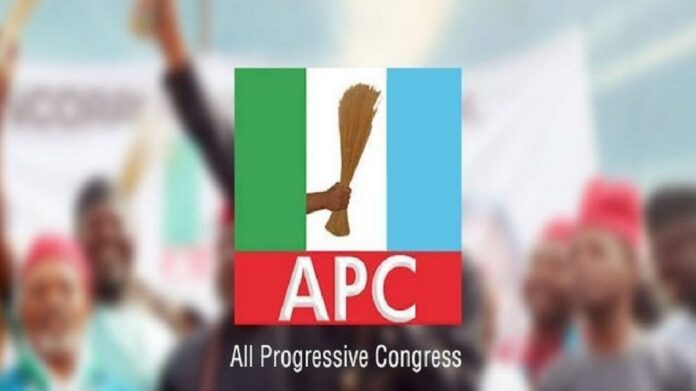 One is not one of those 'professional' Prophets predicting the future, neither can one claim being a soothsayer, fortune teller or Babalawo with the consulting oracle.
But unfolding events associated with the governing styles of the ruling party, APC at all levels, are enough reasons for one to predict the future of the party in the coming 2023 elections, particularly in Bauchi State.
APC harvested victory on the perceived credibility of its 2015 presidential candidate, a retired Nigerian Army General, Muhammadu Buhari. He gathered support to access power across the political divide in anticipation for good governance tailored to the Unity and Progress of Nigeria.
Unfortunately, those expectations were summarily dashed from the onset. The APC has so far performed far below domestic and global expectation, not minding the few recorded achievements under heavy publicity blitz.
Therefore, assailed on every side by punishing economic and political crises, APC may view 2023 as an ordeal it has no choice but to endure while its leaders move laboriously towards appointment with destiny. Will the party win the presidency a third term with majority of national and state lawmakers and state governors and keep the throne as it does today, thereby feeling invincible and even immortal? Or will it be shoved out of office, humiliated and despised, and because its core is as brittle as lead, face the ultimate fate of extinction from humiliating defeat? The party faces two agonizing dilemmas as it trundles along to 2023: firstly, outgoing president, Muhammadu Buhari, is doubtless anxious to complete his second and last constitutional tenure and exit office, mission accomplished, but overwhelmed by the national crises confronting his presidency; and secondly, the party itself will be wondering just how much of the president's legacy will be a liability to its standard bearers as they campaign to keep offices they cannot convince themselves they've done justice to.
Getting to 2023 at all, not to say in one piece, is, to the APC, a traumatizing ordeal they are strategizing to confront, unfortunately, by creating more problems to their survival. They are fighting each other bitterly, scheming to outdo internal competitors, outpacing and out -manoeuvring their friends and enemies in equal measure, and nervously and ineffectively managing the bandit economy, the polity and the society. For a party so preoccupied with nonessentials, its leaders so narcissistic, and its members a motley assembly of uncommitted foot soldiers chronically unable and unwilling to take a bullet for their party, the next few tumultuous months will test their feeble resolve to the limit. APC leaders and followers have watched with dismay over the years the economy tanked and became more and more unresponsive to all the esoteric pills they noisily conjured. Crude oil continues to be stolen with vengeance, by some estimates, as high as more than a trillion and half naira annually; inflation spirals out of control; the refineries gobble billions without so much as budging a little, not to talk of even twitching for almost eight years; and while some roads, bridges and railways have been constructed, a plus for the ruling party, the society has become less secure, with Nigerians unsafe in their homes as they are on the highways or working places courtesy of ineffective and insincere security management created by the past security managers that overstayed their usefulness to the nation.
The APC truly faces an unending and monumental ordeal. The party will need to begin campaigning in the months ahead; but each day, they get worse news on the performance of the economy, miscarriage of social policies, and party leaders are too paralyzed to reengineer the country's ossified political structure.
They will desire a respite, any temporary relief or even reprieve that could buoy their expectations as leaders and give hope to the angry voters they know are mocking them behind their backs, voters they would face the ordeal of persuading a third term to give the party a chance at delivering their hypothetical change.
But if the party is gobsmacked, the president is probably much more bewildered. If his private reflections can be assumed, President Buhari probably feels and appears even more nervous. He knows that the buck without exception stops at his desk. He may be accustomed to deflecting criticism and blaming his detractors or predecessors for the rot he inherited and every other policy mishaps that has laid the country waste, but it is unlikely he has convinced himself or anyone else that he is not to blame for the disaster. The country is unnervingly complex, and it requires a complex but methodical and deep mind to decipher and rearrange. His countrymen have their opinion of him, but it is unclear what he thinks of his capacity, whether he believes he has what the country requires for a lasting fix or not.
The ordeal of defeat the party faces is exemplified by the somber fact that it has not quite made a success of governance, contrary to its giddy expectation when it took office in 2015.
Indeed, its long seven turbulent years is characterized at best by ad-hocism, and at worst by outright failure. It was in the midst of this chaos that it planned its national convention, subordinated it to all kinds of machinations induced by its then Caretaker Chairman, Mai Mala Buni, and had had to retrieve the party from him after many counterplots, including a coup that ended disastrously.
Rather than allow healthy competition in electing its officers, APC again plotted a contentious consensus list starting from the federal wards. Party leaders were afraid, that an open contest for the various offices would damage the party, if not fracture it to its grave.
Now, if the APC as the ruling party could make a heavy weather of organizing its national convention, not to say badly running the economy and emasculating in a debt trap, what would the party make of its presidential, governorship, national and state assemblies primaries? Former national chairman, Comrade Adams Oshiomhole was at grief on the governorship Golgotha before the 2019 polls, where he made countless and implacable enemies during party primaries.
But partly because a new presidential standard-bearer did not have to emerge in 2019, despite the uninspiring governance offered by the incumbent, the demons that excoriated his chairmanship were few. The scheming Mai Mala, luckily for the party is pushed out not to superintend the presidential primary; but it will now has to be superintended by the newly elected Sen. Abdullahi Adamu led National Executive Committee who will definitely have nightmares no matter his touted courage and experience gathered from the opposition Peoples Democratic Party (PDP) before jumping ship to where he presides today.
The APC has mismanaged Nigeria to say the least, but in selecting their next standard flag bearer, getting a hard working and knowledgeable man to fly their flag is the least of their concern. They are after any weakling that can be manipulated, or if strong, a candidate who, like the current occupant of the highest office, finds governance beyond his ken.
The ruling party had its convention at last. Disaffections were managed and smothered, and the radicals in the party put in their places or officially given a wide berth. Like the disbanded caretaker officers, perhaps bar a few, will be thoroughly beholden to President Buhari. After all, even the radicals who plotted the daring and unprecedented coup against the Buni-led caretakers but failed were inspired by the president's frustrations with Buni's pussyfooting.
What is more, once the president denounced the coup, you could hear a pin drop in the party. It is the characteristic of the party's top leaders, governors and lawmakers to defer to the president as pretending loyalists. After the convention, and regardless of the outcome, the president will keep on dictating to the party, as he dictates to the country. Everyone, party members and outsiders alike, have become enthralled by the president's body language and lip signals. It will not matter whether he is sometimes right or often wrong; what is important is that they listen to him with rapt pretentious attention, and take his dictations with gravity and sobriety.
But 2023 can't come soon enough for the party. Every month, they live in dread of what other policy mishap would come from Aso Rock Villa, and what security outrage the country would be forced to groan under.
Their candidates in the next elections, whether at state or national level, will have to campaign as APC standard-bearers and identify with their mothballed party platform. To distance themselves from the programmes and so-called achievements of their president and governors would be an admission of failure. And yet, with cabalistic officials dedicated to subverting the rule of law and the principles of natural justice, identifying with the party can be counterproductive. Caught between and betwixt, the party's candidates will look for extraordinarily ingenious ways of walking a tightrope or end in defeat.
The problem is that the tightrope is strung way too high up a precipitous mountain. This is of course a figure of speech. However, missing a step would not just be dangerous it can in fact be cataclysmic. It is always a tough act performing after a virtuoso had brought the house down. Well, it is even far tougher to take the stage after a leader who has pitched brothers against brothers and sisters against sisters, parents against children and friends against friends.
APC at onset was not cobbled for good governance but just to wrest power from the PDP in 2015 not minding the aftermath of such an exercise. It surely lacks the required experience, courage, dexterity, temerity and determination to serve Nigerians with passion. It is purely what opposition call as Chop-I-Chop Party that catapulted insecurity to the highest level, poverty and hunger to the doorsteps of the people and a bleak future for all excluding the high profile thieves in government with some now lavishing the sleaze funds on gubernatorial and other campaigns.
Lest I forget, APC Plateau and Bauchi State chapters are now caught in the web of serious trouble. In Plateau State, 18 of the party's gubernatorial aspirants have sent a war signal to the party against a sinister move by the outgoing state governor, to impose a gubernatorial candidate on the state. the Chief Amos Gizo led committee has drawn the battle line.
In Bauchi State, one Babayo Aliyu was allegedly imposed on the party as the State Chairman against laid down rules and regulations as well as party executive members at all levels which necessitated the firing of a petition from the immediate State Governor and supposedly, leader of the party, Muhammed Abubakar who was sidelined by a cabal within the party.
Bauchi State APC, presently, has at least three creditable 2023 gubernatorial aspirants in the persons of Dr. Musa Babayo, Capt. Bala Jibir and Mahmoud Maijama'a Ajiya to sort it out in a fragmented party remote-controlled by a cabal in Abuja while the ruling party, PDP is warming up waiting for whoever out of the three the APC throws for the bout.
But definitely, the APC is yet to realize and appreciate the mess it has created for itself.
Muhammad is a commentator on national issues