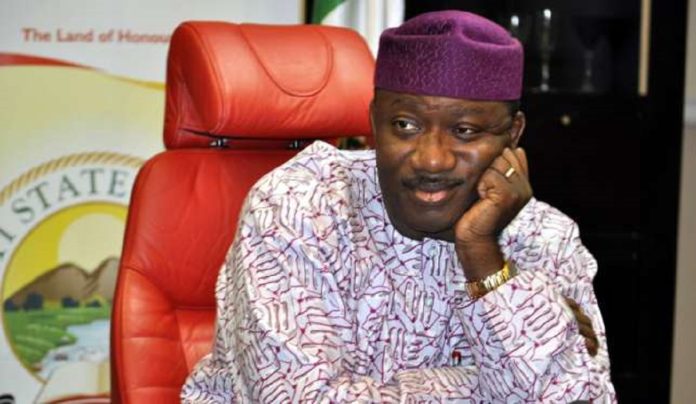 From Mohammed Nasir Shuaibu BAUCHI
Governor of Ekiti State Dr.John Kayode Fayemi has said that his administration will not take the cohesion and unity of Nigerians for granted if given the mandate to rule the country.
The Chairman of the Governor's Forum was speaking, Wednesday in Bauchi State during his familirization visits to meet with the APC delegates ahead of the party's special convention in the country.
According to the Presidential aspirant, said he posses all what it's takes to be the next Nigerian number one man, considering his anticidence as Univrrsity teacher, researcher, civil society activities, former Minister now the Governor of Ekiti and chairman of the Governor's forum respectively.
He said: "I'm here to solicits for your assistance, support and your votes, I will operate an all inclusive politics at better level in the country",.
Earlier, the director campaign team, Alh Lawal Shuaibu, said we're in Bauchi State to sell our candidates Kayode Fayemi before you delegatesis.
"Our candidate's has obtained all the qualities to led this great country, he is young, healthy and also not a controversial person",.
"He has demonstrated starwardship leadership qualities for good 3 consecutive years as chairman of the Governor's forum apart from other national and international assignments", he streesed.
According to him, said, "We're in support of the zoning, we support the presidency to be shifted to Southern part of the country for equity and justice", he streesed.
The occassion witnessed high profile of APC dignitaries and delegates across the 20 LGA of the State.