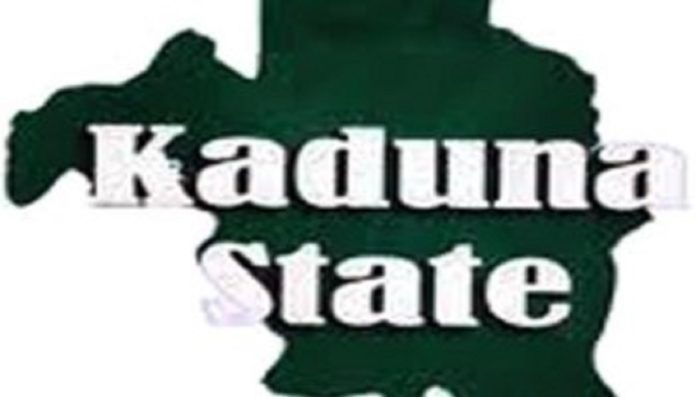 . . . as UN expert advises Court.
KADUNA – Judgment has been reserved for 22nd October, 2020 in the Human Rights Abuse case filed by former Chairman of National Human Rights Commission (NHRC), Prof. Chidi Anselm Odinkalu (Applicant) against Governor Nasir el-Rufai of Kaduna state and four others at a Kaduna Federal High Court.
Meanwhile, Maina Kiai, a South African based former United Nations Special Rapatuer and International Human Rights Lawyer, who serves as amicus curea (friend of the court) in the case gave his expert advise in the case to the court yesterday.
According to him, Odinkalu's Rights were violated by el-Rufai and the other four Respondents.
The case reference as: Suit No: FHC/KDS/CS/97/19 has KadunaState Director of Public Prosecution (DPP), Kaduna State Governor, Attorney General of Kaduna State, Kaduna State Commissioner of Police and the Inspector General of Police as 1st to 5th Respondents respectively.
It could be recalled that the Odinkalu had aired his doubt on Channels TV over claims by El-Rufai in February 2019, where he (el-Rufai) alleged that 66 and, later 130 Fulani were killed by native Adara and said of the allegation as inciting and unbecoming of a governor. He also challenged el-Rufai to show proof.
Few days later, then Kaduna State Commissioner of Police, Ahmad Abdullraman, clarified that there was no evidence to that claim of the governor. But el-Rufai, through the Kaduna State DPP ordered the arrest and prosecution of Odinkalu in trail that his lawyer, Barrister Gloria Ballason said was a secret trail, and did not follow due judicial process and that it was an abused on his Fundamental Human Rights.
Making his submission to properly guide the court, Kiai quoted extensively from the Nigerian Constitution; the African Charter on Human Rights; The International Covenant on Civil and Political Rights; The United Nations Convention Against Torture and The Universal Declaration of Human Rights among others.
Kiai who was also Africa Director at the International Human Rights Law Group in Washington DC, pointed out that Nigeria was a member to all the Human Rights Conventions and Protocols which he had cited and as such, Nigeria ought to upheld them.
The former Africa Director of Amnesty International, argued that the prosecution of Odinkalu violated his his Fundamental Human Rights positing that, "the provisions under which he is charged failed to comply with International Human Rights laws and standards applicable in Nigeria, and therefore the restriction on his expression cannot be said to be provided by law as required.
The submission of the Kiai was made by Barrister Alfred Amaechi and Barrister Victoria Rilama Bulus of Global Rights.
Counsel to el-Rufai and others, Barrister A. I. Thomas, in defense of earlier allegation of forgery of documents against her clients, said it was just "an irregularity" and not forgery.
Odinkalu is seeking, among others: A declaration that, "the efforts by the Respondents to seek to or in fact influence, initiate or procure the prosecution of the Applicant for the honest expression of his views in the interview he granted to Channels Television, Abuja on or about the 16th, February, 2019 violates the Applicants rights to personal liberty and free expression under sections 35 and 39 of the Constitution of the Federal Republic of Nigeria (CFRN)
"A declaration that it is wrong in law and gross violation of the rights of the Applicant to fair hearing, procedural fairness in law in the form of due process, a fair and impartial trial for a direct criminal complaint to be filed against the Applicant without him being served with the said direct criminal complaint and a subsequent ex-parte order obtained to section 36 of the CFRN Rights.
"An Oder for compensation in the sum N200m against the 1st and 3rd Respondents
"An order for compensation in the sum of N250 million for injury to character, self-reputation, esteem, feeling of pride and international reputation of the Applicant.
"An order in the sum of N500m only to the 2nd Defendant who is notorious for serial abuse of fundamental rights.
The President Judge, Justice Peter Malong, gave 22nd October, 2020 the date he would deliver his judgment.