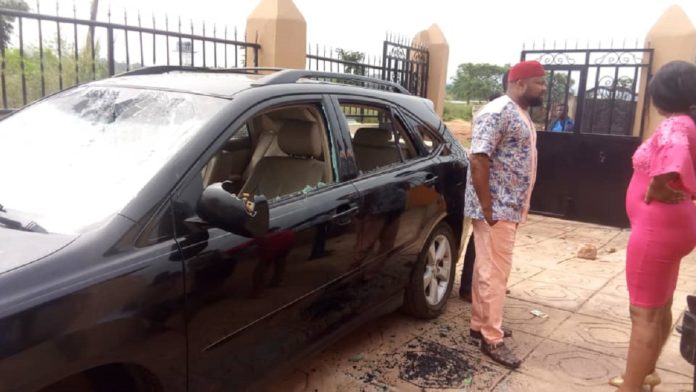 Indigenes of Isuaniocha community in Awka North Local Government Area have urged the state governor to intervene in the crisis rocking the community.
The community expressed unhappiness over the continued detention of the immediate past President General of the community, Chief Anthony Onyeagolu, despite being Absolved of allegation of murder.
The Indigenes of the community who spoke to journalists in Awka said that Onyeagolu who has been in detention in Abuja since January 2020 was released by the police commissioner in charge of legal/prosecution, CP Austin Sanomi, after being found innocent of the murder of one Angus Okoye, but kept in police custody Anambra.
Indigenes of the community, led by Onyeagolu family said, "As we speak to you, our former PG is still in detention, and this is the 6th month. Police in Abuja have investigated the murder of one Angus Okoye which was levelled against him and found that he was not even in town on the day Okoye was kidnapped and murdered, and they released him, but on getting to Anambra, they have arrested him again and kept him in detention."
A letter by the commissioner of police, Legal/prosecution section of force criminal intelligence and investigation department, Austin Sanomi presented by the family absolved Onyeagolu of Okoye's murder, while ordering his release.
Part of the letter by CP Sanomi reads, "Onyeagolu in his statement stated that he was not in the community when the crime was committed.
"The alibi pleaded by Onyeagolu has been investigated and found to be true, while one Mr Paulinus admitted that Onyeagolu was with him in Onitsha on the day of the kidnap and murder of Okoye."
The commissioner said that the murder can not be traced to Onyeagolu, saying that the murder charge can not be sustained.
The members of the community called for the immediate release of the former president General, while urging Obiano to quickly intervene in the crisis in the community to avoid escalation.