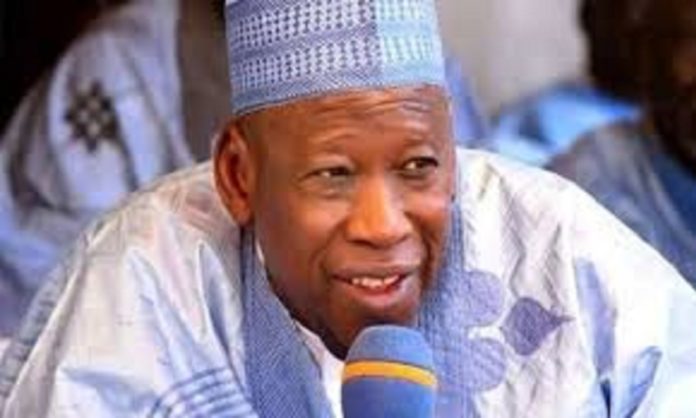 The Almajiri system of learning is an age long system of education founded under the Islamic civilization all the way from Timbuktu in Mali to Kano and other places in Nigeria. The centuries old system has produced renown scholars that have left benchmarks in the history of knowledge, Islamic revivalism and propagation.
The influence of this system of education has even founded the Hausa alphabets called Ajami in which several Hausa literary works have been produced and a lot of people have become literate and could read and write as a result.
The history of colonialism in northern Nigeria has depicted the region as civilized even before the advent of the colonial masters in the region. There was a perfectly civilized social, economic, political as well as judicial system in existence while below the Niger, colonized regions were struggling to learn how to read and write in the language of the colonialists that introduced them to civilization and some good social order which they lacked before.
The colonialist were surprised to have met the level of civilization in which the northern part was existing as influenced by the Almajiri system of education under which judges, teachers, administrators and royal security were produced.
The intention of the colonialists was to dominate and take over the region and place the people under a system that will make them submissive to them. They deliberately introduced their own system of learning that never gave a place or any form of consideration to the Islamic system they met on ground. The Almajiri system was left to the mercy of the people while the new system of education introduced by colonial masters was catered for by the authorities.
Begging and living in abject poverty, hunger and lack of hygiene was never part of that system of Almajiri education. In fact Islamic centres that ran the Almajiri system in the past have been rich and independent. They had enough food to even feed wayfarers passing by. They ran big farms and owned large warehouses where they stored such food for the entire year. They never engaged in begging but rather they fed the needy. It was the negligence it suffered as a result of colonialism that gave birth to that ugly face seen in the Almajiri system today. On the other hand the colonial system became stronger and became the rout to power, modernization and good living.
As the Almajiri system of learning was left to itself, it turned into something entirely different from what it should be. Children were seen to be left without parental care, guidance, moral training and good hygiene. Despite these, they still strive to acquire the Islamic knowledge. Tens of thousands of memorizers of the holy Quran have been produced, experts in jurisprudence, philosophy, logic, history, syntax and a lot of other classic forms of knowledge have all been produced by the Almajiri system of learning.
The Almajiri system is not an omen, nor is it an agent of underdevelopment. It is rather a rich heritage that should be catered for and set on the right pedestal. Those negative aspects acquired by the Almajiri system due to neglect, that include among others, street begging, lack of hygiene, child molestation and susceptibility to insecurity are the only things that need to be removed from it and it will regain its prestige.
Those negative things founded over time in the Almajiri system by the colonial intervention in its historical growth are the only things that need to be scrapped and the system will move on perfectly.
The authorities should introduce standards to enhance the Almajiri system of learning that should include standard curriculum of learning, healthcare delivery, dormitory system good funding, standard staffing and even certification in selected fields. If well kept and formalized, even UNESCO will not resist giving recognition to it. Because there are systems of learning in the Middle East that are part of the people's heritage that are accepted and recognized by UNESCO because they are preserved and developed.
Against this background, the reform being introduced by the Kano state governor Abdullahi Ganduje could be seen to be in line with this concept. Children are returned to their parents to cater for them and live under their care while they attend school, street begging by Almajiri is banned, modern curricular are introduced in the system, dormitories are built and staff are paid to teach. This is a very big and important step towards preserving the Almajiri heritage. This will definitely reform the system and restore its prestige.
It is not impossible to get this done. We have seen special systems of education introduced and funded by the Nigerian government in different times. The Almajiri system of education, as a heritage of the north should be preserved and protected and be an optional form of education for the teeming populace. These steps of reform and modernization introduced by governor Abdullahi Ganduje should be projected and implemented by all states concerned. But it is abstract and incoherent to say you have completely banned the system of education that founded your past and gave you an identity through history.
Indeed Ganduje should be hailed for this perfect initiative of reforming the Almajiri system of learning for indeed it is but a positive and necessary milestone.