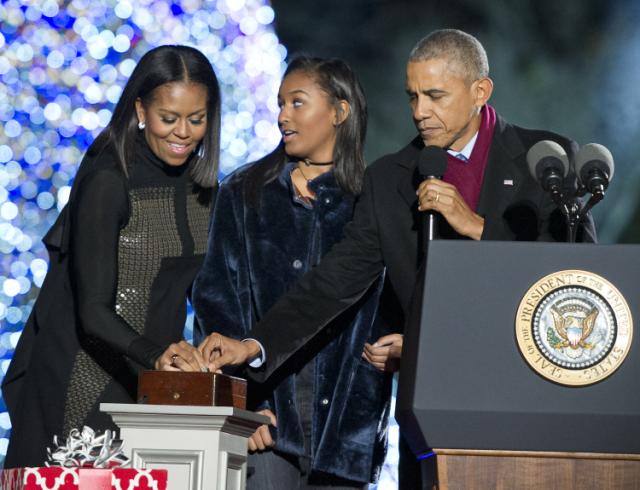 The fifth anniversary of Tan-Gate isn't the only notable event happening with the Obama family this week. According to reports and eyewitness accounts, Sasha Obama is kicking off her college career at the University of Michigan. The 18-year-old graduated from the esteemed Sidwell Friends School in Washington, D.C. in June.
The Detroit News reports that the former first daughter has been spotted on the UM campus, giving credence to rumors that she'd enrolled in the Big 10 school. (Older sister Malia, meanwhile, is entering her third year at Harvard, where she began studying after taking a gap year following her high school graduation.)
While administrators and a spokeswoman for Michelle Obama declined to comment on the 18-year-old's college plans, students told the Detroit News that they've seen her on campus with "some Secret Service dudes."
Despite her last name and security detail, however, the teen is just "a normal student to me," said a fellow freshman who spied Obama in her student orientation.She will reportedly start classes next Tuesday."We cannot confirm the enrollment of any student," UM spokesman Rick Fitzgerald said. "Classes do not start until next week, and we are weeks away from official enrollment information."In addition to its impressive research facilities, UM's status as a Division 1 NCAA school will no doubt impress one famous college basketball fan: dad Barack Obama.