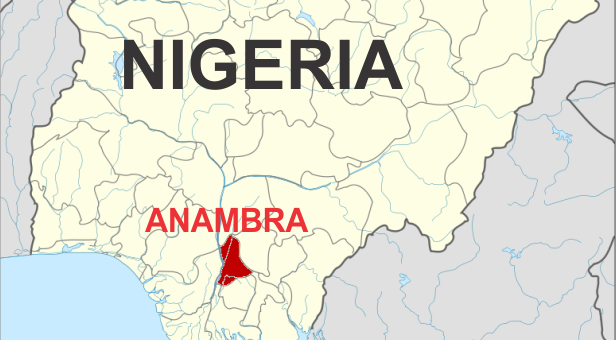 Tradedy struck in the sleepy community of Ndiowu, Ihiala Local Government Area of Anambra State when a former worker of the Anambra Broadcasting Service (ABS), Mrs. Chiadii Ahanonu, was struck dead over suspected indebtedness to a powerful shrine to the tune of N90,000.
It was gathered that the deceased had given out her only son as collateral for the loan from the shrine for her family's upkeep in 2014 when she was redeployed to the state ministry.
The Guardian checks revealed that the deceased had promised to repay the loan as soon as the state government offset the 16 months arrears owed affected staff between 2013 and 2016, but couldn't fulfill her promise after five years, thereby incurring the wrath of the deity.
When newsmen visited the family house, the deceased daughter, Elizabeth, aged 13, was wailing uncontrollably. "My Mother told us that she borrowed N90,000 from the shrine to pay our school fees, because since our father died we have been living from hand to mouth and there was nobody to assist her.
"She became perplexed when her job at ABS was unstable due to some government changes and she borrowed that money in my JS2. She told us that Obiano would pay them the salary owned them. My mother died out of frustration and hardship. I didn't know that my mother would die this way and leave us alone, oh God. For two weeks, she didn't sleep and had refused to tell us the reason, but that day after chanting some incantation in the midnight she slumped and died.
Corroborating the efficacy of the deity in the shrine, one of the community's oldest men who pleaded for anonymity said: "The shrine is a deadly one and if anyone borrows money and pledges something, but fails to keep to the promise, the deity will visit the person's house.
"It may appear in form of terminal illness, python or snails in the defaulter's compound. When such an unusual sign is seen, the person should go and consult the chief priest to find out the solution."