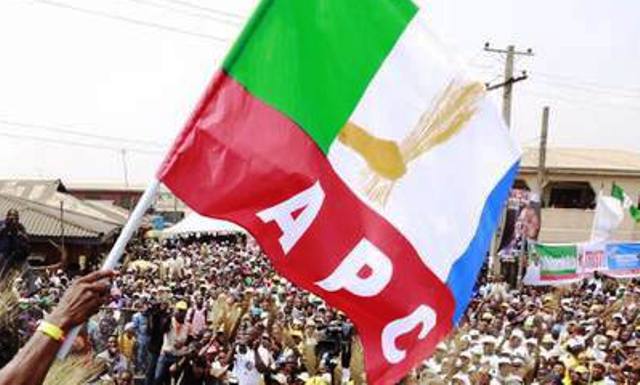 Advertisement
From Yahaya Audu,  Bauchi
The All Progressive Congress (APC) Bauchi State has faulted the People's Democratic Party (PDP) and the Chairman Bauchi State Financial Crimes and Injustice Alhaji Bibi Dogo for petitioning President Muhammadu Buhari not to consider former Bauchi State Governor Muhammed Abdullahi Abubakar for ministerial position or any political appointment.
This was disclosed yesterday by the Secretary General APC Youth Paliarment Bauchi Comrade Nasiru Nuhu Cigari during a press conference held at the Abubakar Tafawa Balewa tomb Bauchi
He said that President Buhari should avoid detractors and appoint Abubakar as his Minster from Bauchi State to compensate him for the sleepless nights and restless days the former governor endured for the success of APC in the last elections.
Advertisement
According to him,  "we would have continued the long silence, but the smear campaign seems to be assuming a life of its own with the recent purported interview granted by People's Democratic Party (PDP) through its long time ghost agents, Bauchi State Coalition against Financial Crimes and Injustice (BACAFCI) and its acclaimed chairman Alh. Bibi Dogo aroused our concern. On June 21, Dogo was reported urging  President Muhammadu Buhari not to consider former Bauchi State Governor, Mohammed Abubakar for any ministerial or political appointment. Let's preempt those who might have misleaded by Dogo's malicious allegations that his allegtions are baseless".
He said, those making uncomplimentary comments about the former Governor to denigrate him in the eyes of the public and to divert attention from the real issues at stake in the state would not achieve their mission as every right thinking citizens knows that their allegations is mischievous
Speaking in the same vein, APC stalwart Comrade Mukhtar Mohammed said that the want to correct the misconception by PDP that they cannot influence President Buhari to appoint incompetent and unpopular ministers from Bauchi through undue influence.
Mohammed explained that, "We are not out to exonerate the former governor but we cannot fold our hands and allow some few people to mislead the public"
He said that the act of 20 APC lawmakers in the state who refused to bow down to the lawlessness in last week's election of the Speaker of the Bauchi State house of Assembly seems to further galvanize detractors who have converted the matter into a political weapon against the party leader.
"It is rather unfortunate that those who benefitted most from APC's government are today in the forefront of the smear campaign against the former Governor and APC in the state".