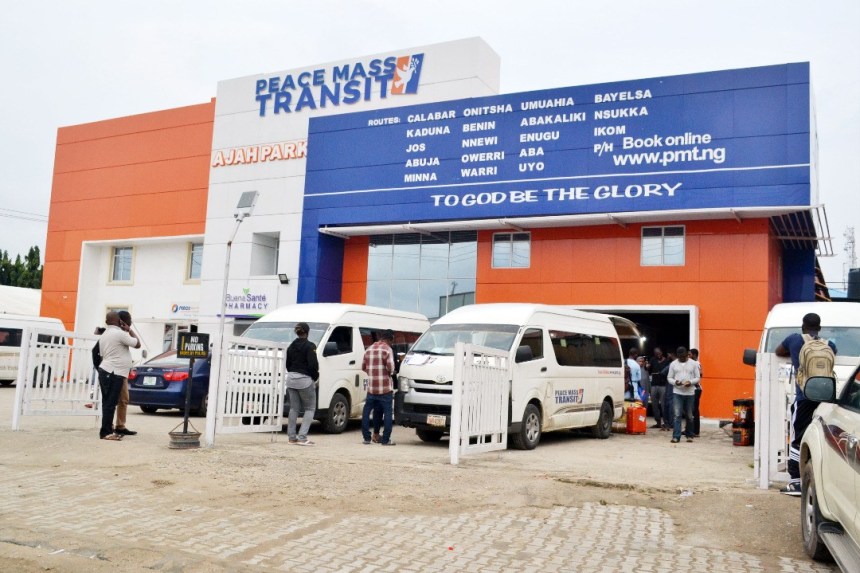 Loading ...
A passenger on Peace Mass Transit Limited, Mr. Nnamdi Odo, has threatened to take legal action against the company if it fails to compensate him for denying him a seat in the bus he had paid for.
Odo, alleged that the company staff prevented him from boarding the bus with fleet number 2358 at the Peace Mass park, Aba, Abia State, by allocating his seat to another passenger.
Narrating his ordeal, Odo explained that he had bought a ticket at the cost of N1, 700 from Aba to Nsukka and placed his bag at one the seats and left to make a purchase. However, when he returned to board the bus which was still loading at that time, another passenger had taken over his seat.
" I bought a ticket for the journey to Nsukka from Aba at about 2pm. I waited for about three hours waiting for the bus to get other passengers. I placed my luggage on one of the seats in the bus and went out to make a purchase within the park. When I came back, another passenger had taken over my seat and my luggage missing. I met with the official loading the bus who told me to see the manager to get a refund because my seat has been allocated to another passenger.
"When I got to the manager's office, he told me to take my N1, 700 as they have allocated my seat to another passenger. At about 5pm, the bus left without me and my luggage to Nsukka. I lodged the matter at a nearby police station and three policemen accompanied me to see the manager.  I insisted that the company take charge of my accommodation till the next day, but the manager disagreed. The Policemen asked me to accept a refund, but I disagreed because it was already late and there was no other bus loading to Nsukka.  The policemen left when they could not resolve the matter. Since that was the last bus to Nsukka for that day, I was stranded because I didn't have money on me nor do I have any relation that lives in Aba.
"I was attacked by some hoodlums who dispossessed me of my personal belongings. Peace Mass Transit Company exposed me to danger because they denied me a seat in the bus I had already paid for. I m still in possession of the ticket I bought. This is a breach of contract on their part, they should have provided accommodation for me to save me from danger, but they failed to do so. I deserved to be compensated. They will hear from my lawyers."
He stated that he will be forced to sue the company for damages if it fails to take care of his losses with 2 weeks.
Contacted on phone, Park Manager, Peace Park Mass Transit, Aba, who gave his name as Divine asked Odo to see him to claim the money he paid for the ticket, adding that Peace Mass Transit is a passenger friendly company.