The global family of the indigenous people of Biafra (IPOB) condemn the incessant arrest and continued clampdown on Jewish worshipers who were doing peaceful rally and sensitization for Biafra referendum on Tuesday 11th December, 2018 in Umuahia Abia state Biafraland. IPOB leadership will not fail to notify Jewish Community all over the world, particularly Jewish worshipers in Israel and other parts of the world over the recent arrest of Jewish church members who were peacefully protesting for Biafra freedom in Umuahia today.
We are warning Abia state police commissioner to release them, the 54 innocent citizens of Biafra who were doing peaceful evangelism in Umuahia for Biafra freedom. We blame Okezie Ikpeazu and Abia police commissioner the damage this action may cause in Abia state if they fail to release these innocent Jewish worshipers exercising their rights. Okezie Ikpeazu and police commissioner must release those arrested without further delay or they will live to regret what will come upon them soon.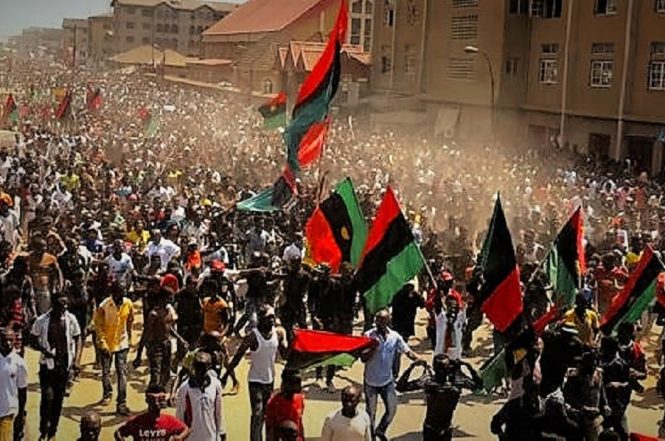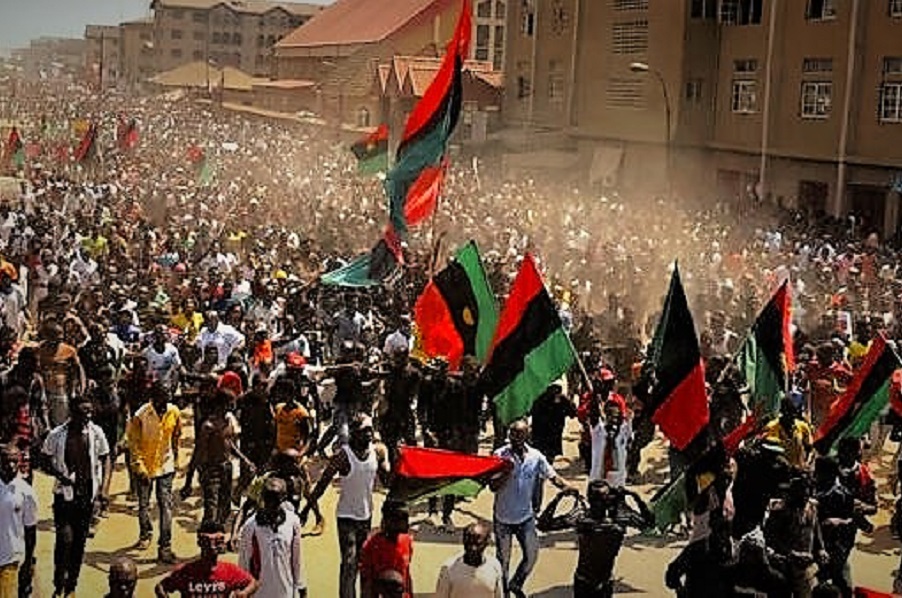 IPOB is firmly rooted with peaceful way to restore Biafra and cannot change its resolve to become violent organization because of high handedness Nigeria Government and her security agencies especially police and army officers are using against IPOB members since inception of this peaceful means adopted by our supreme leader Mazi Nnamdi Kanu. We are calling on Nigeria Police and Army officers to stop this humiliation and harassment forthwith on anybody identified with IPOB family worldwide or face the consequences. We are aware that Abia police commissioner and other security officers in Umuahia Abia state are working hard to please their Hausa Fulani slaves masters in Abuja but Hausa Fulani caliphate and their collaborators must deny them at the appropriate time.
However, IPOB must not fail to warn police commissioner and Okezie Ikpeazu once again if they fail to release these innocent citizens who committed no crime against anybody or Nigeria state, that means they should prepare and wait for IPOB action. We are coming on Nigeria police soon because you cannot continue killing and intimidating innocent and unarmed IPOB faithful and go Scot free. We promise to remain peaceful in every of our approach asking Nigerian government never push IPOB to pick up arms against anybody because it won't be good to all and sundry in Nigeria.
COMRADE EMMA POWERFUL MEDIA AND PUBLICITY SECRETARY FOR IPOB.