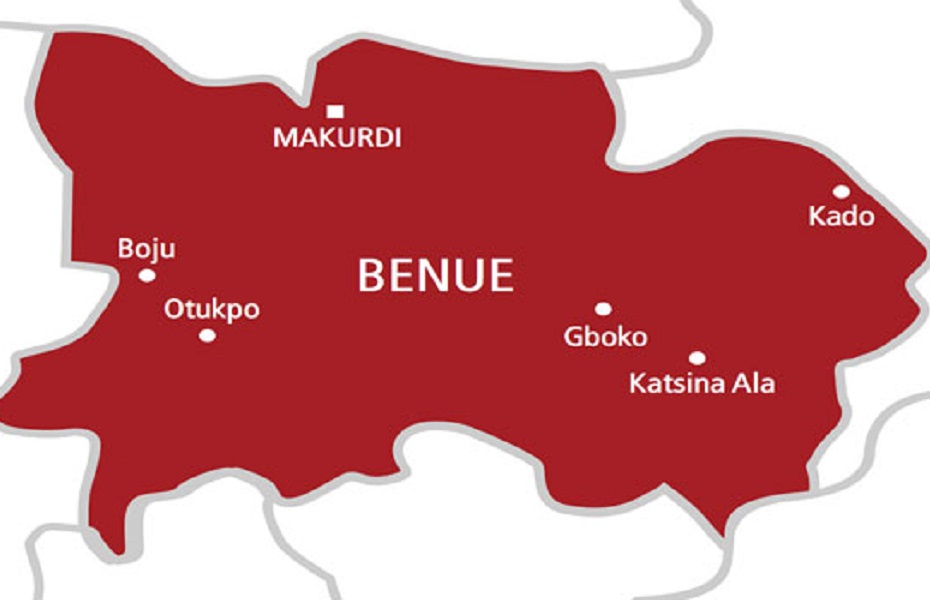 Loading ...
From Msughshima Andrew, Makurdi
The Benue State Police Command, Today, confirmed they arrested a village head in Ugboji community, in Edikwu district of Apa local government Area of Benue State, Chief Adanu Simon, over a land dispute that has lingered for 20 years.
Members of the Ugboji community said eight people have died in the latest crisis but police confirmed only two.
Speaking to newsmen in his office in Makurdi, the Benue State Commissioner of Police, CP Ene Okon, stated that Chief Adanu masterminded the land dispute between Okwiji community and his Ugbobi community.
According to CP Okon, the crisis had  started some 20 years ago, but that the state government had intervened and peace was restored, only for the problem to resurface again.
He said while investigation was ongoing, the chairman of Apa LG came to plead with the police to allow him resolved the matter but did not return to the police with feedback.
"So last Saturday night, the youth of Ugbobi gathered themselves in a kind of militias and attacked Okwiji village  killing two people
"When information got to the police, the DPO swung into action and I directed that security be beefed up in that area. As I talk to you normalcy has returned to the area.
"We have made some arrests including the principal susspect, the village head of the area, one Adanu Simon, who masterminded the crisis and he is helping us with useful information. We have also arrested other suspects who are giving out useful information on the matter.
Our correspondent had earlier gathered that the victims were killed in Okwiji by suspected militia allegedly hired by youths from Ugbobi community over a disputed parcel of land said to be rich in oil deposit.
An eyewitness, Elder Edikwu Abutu told our correspondent on phone that the crisis between the two communities dates back several years.
"It was on Sunday morning that they stormed Okwiji shooting sporadically at people who were on their way to church killing about 8 persons and injuring others after which they razed several houses.
"As I talked to you people have deserted the community for fear of further attack but thank God, the clan head of Ugbobi community who is alleged to be inciting the crisis has been arrested by police and taken to police headquarters in Makurdi", Abutu said.