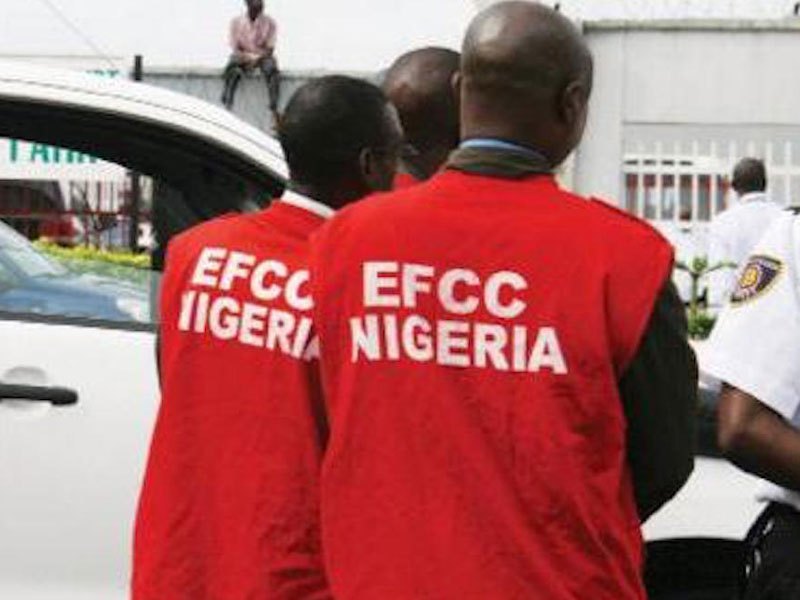 Loading ...
The Economic and Financial Crimes Commission, EFCC has secured the conviction of Em-Lette Nigeria Limited on a one count charge of issuance of dud cheque to the tune of N8.9million before Hon. Justice O.O. Goodluck of an FCT High Court, Abuja.
In a petition dated July 8, 2013 which was forwarded to the Commission by one Barrister B.O Olusola & Co. on behalf of Stallion Group Nigeria Limited, one Mrs Ngozi Ibeka, Managing Director, Em-Lette Nigeria Limited and her company (Em-Lette Nigeria Limited) were alleged to have issued the cheques, which upon presentation for payment, were dishonoured due to insufficient funds in the account.
The matter was investigated and the convicts charged to the FCT High Court before Hon. Justice Valentine Ashi on a 14-count charge.
In proof of its case, EFCC called three witnesses, with evidences tendered.
However, in 2017, the case was reassigned to Hon. Justice O.O Goodluck of the FCT High Court, Maitama. The defendants were re-arraigned and trial started de novo.
Thereafter, the defendants through their defence counsel, one Barr. Husseni Abdulrahman, approached the Commission with a plea bargain which was accepted. Accordingly, the defendants made a refund of N8,990,000.00 via bank draft to the complainant.
Consequently, the charge was amended to a single count of issuance of dud cheque against Em-Lette Nigeria Ltd.
On November 6, 2018, the amended charge was read to the defendant, represented by Ibeka, and she pleaded guilty on behalf of the company.
In the judgement delivered in November 6, 2018, Justice O.O. Goodluck convicted the defendant and imposed a fine of N150,000 on the company. The convict paid the fine to the court.