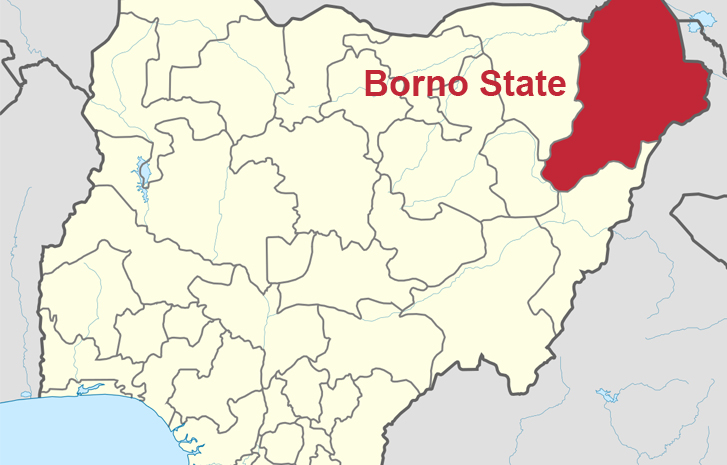 Cancel Borno APC Governorship Primary Election Now, Aspirant Tells Appeal Panel
Loading ...
By Gbenga Akingbule
A governorship aspirant, at the just concluded All Progressives Congress primary election in Borno State , Alhaji Kashim Imam has asked the party's appeal panel to cancel the governorship primary election describing it as fraudulent.
Imam also requested the panel to fix another date for a free and fair primary election where all aspirants will be given equal opportunity.
Speaking at a press conference last Monday in Maiduguri, the Borno State Capital,  Alhaji Kashim Imam alleged  that the primary election was fraught with several  irregularities from preparation to implementation.
According to Imam " The National  Working Committee has resolved that  the primaries in Taraba State is at best , fraudulent . I also believe that that of Borno would similarly  be declared fraudulent by the grace of God , and the party will take the right decision in fielding  the right candidate "
He  alleged that the primaries did not meet  the bearest minimum requirements for a free , fair and credible election noting that " it was indeed a travesty of justice ".
" I will also like to refresh our minds about the irregularities that occurred during the governorship primary election; they include unlawful use of state resources to induce delegates .
"The state governor approved the release and cashing of one month local government statutory allocation for each of the 27 local government councils with out the statutory deductions .
"The sum of two hundred thousand naira   (N200, 000 ) was given to each delegate under oath as inducement to influence them to vote for the governor's preferred candidate . We have also appealed to the anti – corruption agencies to investigate the massive withdrawal on the eve of the election." Imam said .
Imam, a former presidential liason officer to the Senate to former president Olusegun Obasanjo  explained that the entire primary election process was compromised "because the State governor announced his annoited candidate by making a pronouncement in the government house and issued a media release on 30th September where he announced Prof . Babagana Umara Zulum as his preferred candidate. "
He however requested his supporters to be patient and law abiding and " await the decision of the National Working Committee and the Appeal Panel to take the appropriate step to salvage this aberration, so that it does not lead to the break down of the fragile law and order we are  currently enjoying in the state ."
Meanwhile 14 out of the 20 APC governorship aspirants had in a statement  endorsed the outcome of the primary election.  They all described it as free and fair and devooid of of any form of inducement nor manipulation from the state governor and other intrest groups.