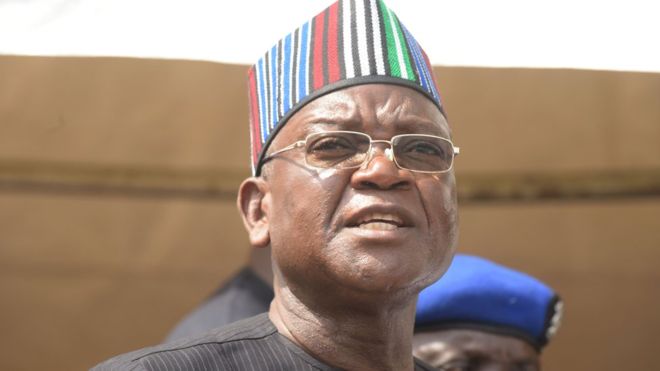 90 Benue Indigenes Get FG's Conditional Grant Scheme
From Msughshima Andrew, Makurdi
Loading ...
State Manager, Small and Medium Enterprises Development Agency of Nigeria (SMEDAN), Mr Oryiman Alu  has disclosed that 90 beneficiaries have benefited the sum of N50,000 each from it's Conditional Grant Scheme(CGS).
Mr  Alu who made this known on Thursday, in Makurdi, said Polaris Bank has commenced payment to Beneficiaries of the SMEDAN CGS grant to Micro enterprises in Benue .
"N50,000 to 90 beneficiaries in each of the eight Local Government Areas (LGAs) of Oju, Obi, Makurdi, Guma, Ohimini, Otukpo, Gwer-East and Gwer-West for Entrepreneurial skills acquisition.
"CGS  offers N50,000 in grants to our micro enterprises, payment is ongoing with initial payment of N20,000 and a second payment of N30,000.
"We are also registering the business names for all beneficiaries with the Corporate Affairs Commission (CAC).
"The registration certificate would be presented to all beneficiaries after all the LGAs receive their grants.
The State Manager said other local governments in the state too will benefit and the process was ongoing as applications were still been honoured.
He recalled that the Federal Government through the Vice Presdent, Prof Yemi Osinbajo had approved a 90-day window for registration of business names with the Corporate Affairs Commission (CAC)  at Five thousand Naira (N5,000) only.
"From October 1st-31st December, 2018, Business name registration will be made at 5,000, he advised those yet to incorporate their businesses should hurry and do so.
He noted that SMEDAN in Benue shall put together a special package  for those who register their businesses within this period.
Alu also warned members of the public to desists from fraudulent act such as sale of forms or extorting money  from unsuspecting members of the public who have interest in the scheme saying SMEDAN programmes were free of charge from beginning to the end.
He also said SMEDAN had a scheme "One Local Government, One Product" , which offers loan facilities of up to N4 Million, an Interest-free loans to three Cooperative Societies in Benue, with One Cooperative Society per Senatorial zone in the state.
 Alu also said SMEDAN is rounding up another loan application process in collaboration with the Central Bank of Nigeria (CBN) by nominating previously trained MSME operators as well as identified entrepreneurs.
The SMEDAN Boss in Makurdi advised Men, Youth and Women in the state to take advantage of the FG kind gesture to alleviate poverty and strengthen the state and country's economy at large.