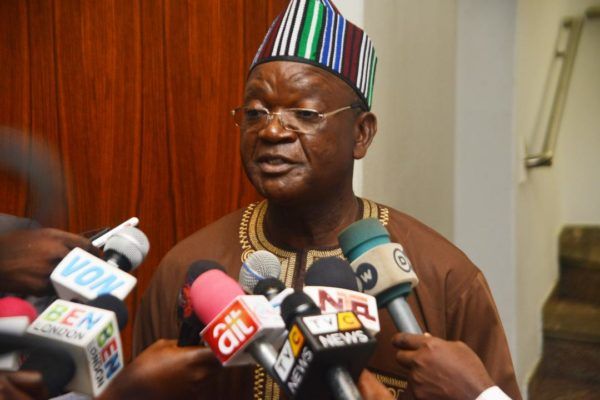 Ortom Demands N10bn From Oshiomhole
Benue State Governor, Samuel Ortom, has demanded N10bn from the Chairman of the All Progressive Congress, Adams Oshiomhole.
The governor, through his legal counsel, Samuel Irabor, demanded that Oshiomhole should within seven days retract the libellous statements he made against him in 10 national dailies and in the prime beat of national television and radio.
Ortom also asked for N10bn as punitive, general exemplary and aggravated damages.
The governor said that the national chairman had, during a press conference, made wild allegations against his administration on security votes, non-payment of salaries and the killings in the state.
"It boggles the mind to begin the process of thinking that led to your unconscionable statement that 'Benue Christians' are responsible for the mass killings and sustainable genocide against their own people", he said.
The governor's counsel said that since his client exercised his political freedom by moving to a party that guaranteed safety for his kinsmen, Oshiomhole had embarked on a campaign of hatred and propaganda against his person.
He however called on the national chairman to within seven days of receipt of the letter meet all the demands or face legal action.
–
Source: Punch