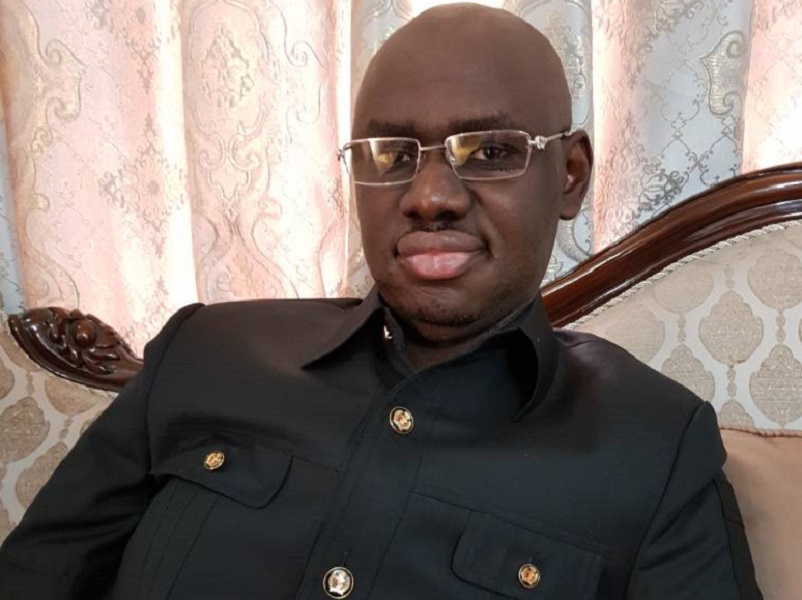 NASS Siege: Frank Flays Oshiomhole Claiming Ignorance
The immediate past Deputy National Publicity Secretary of the All Progressives Congress (APC) Comrade Timi Frank, has condemned the reaction of the ruling party's National Chairman Comrade Adams Oshiomohle, claiming ignorance of the early morning  siege on the National Assembly by operatives of the Department of State Services (DSS).
Frank said while his first reaction was to ignore the barefaced lies by the APC National Chairman for denying his lead role in the national embarrassment he has caused the nation, he has hoqever, decided to respond if only to ensure that Nigerians are not deceived once again.
Oshiomhole in a statement signed by Yekini Nabena – the Acting National Publicity of the APC – had claimed that "while the Party is monitoring the developments in the National Assembly like every other concerned Nigerian and stakeholder, there is absolutely no basis for all the false allegations and attempt to blame the APC National Chairman for the development there. It is strictly a legislative matter."
But in a reaction by Timi Frank,  he said: "This is Oshiomhole at his mischievous and manipulative best. Can some one ask Oshiomhole where the 30 Senators and their DSS collaborators met last night to perfect their evil plot to invade the National Assembly, and pave way for the 30 APC Senators to convene a session and impeach Saraki and his deputy, if not his residence in Aso Drive?
"Even as I write, I am reliably informed that the 30 APC Senators are still held up in the same Oshiomhole's house. Yet he wants to deceive Nigerians by denying being the mastermind of this plot aimed at truncating democracy in the country.
"Why is Oshiomhole lying when every Nigerian knows that he is the one out to foist a new leadership on the Senate at all cost even when he knows that the APC lawmakers lack the two-third constitutionally stipulated number of Senators to legally remove Saraki and Ekweremadu?
"Nigerians must not be deceived, Oshiomhole is a dictator. He does not like anything democratic. He only mouths democracy when he has something to gain but when his interest is at stake like it is right now, he is usually forced to show the dictatorial stuff he is made of.
"Besides, having deceived President Buhari to leave for London and give him 10 days to remove Saraki, he is now quick to wash his hands off the dirty plot now that he seems to have failed to deliver on his evil promises.
"Thankfully, a friend just sent me a Whatsapp photo of Buhari purportedly watching Oshiomhole's instigated malfeasance at the National Assembly gate.  If that photograph is true, I want Buhari to know that he has been deceived by Oshiomhole. Nigerians want the rule of law and due process to be followed in order to deepen our democracy not crude tactics now being employed by Oshiomhole.
"Besides, any resort to self-help will never fly with Nigerians because they know the price those who fought for democracy in the country had had to pay to bring us to where we are today.
"Once again I call on Nigerians and members of the international community who are now rightly horrified by this coup against democracy in Nigeria to hold Oshiomhole responsible for any breakdown of law and order capable of truncating democracy in the country," he stated.
Frank also urged Nigerians not to accord the statement credited to the Acting President, Yemi Osibanjo purportedly condemning the invasion of the National Assembly with any modicum of believability.
"They are acting a script. They want to frustrate the National Assembly and by extension destroy democracy for selfish reasons," he said.