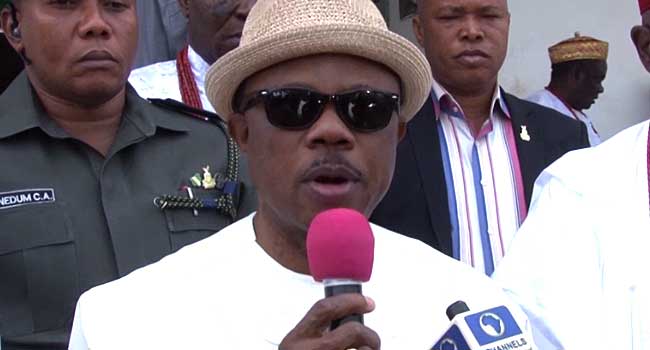 Health Expert Urges Govt., Others To Curtail Street Begging In Anambra
A health expert, Prof. Peter Katchy has called on Anambra Government, religious bodies and corporate organisations to curtail the prevalence of street begging in major cities across the state.
He said the influx of beggars into the state had become alarming, especially those with serious health challenges including cancer, glaucoma and leukemia.
Katchy, a professor of Alternative Medicine, made the call in an interview with newsmen on Tuesday in Onitsha.
According to him, many of these beggars, who roam the streets of Onitsha, Awka, Nnewi and Ekwulobia are homeless which suggests they are not from the state.
"Go to Upper Iweka in Onitsha and Unizik junction in Awka, you will see them. In fact, check them in major motor parks across the state; many of them are living without shelter.
"They defecate and take their baths in the open and sometimes on pedestal walk ways and on federal high ways; these is the situation we have found ourselves today," he said.
The professor noted that beggars had increased in number due to the kind and compassionate nature of residents of the state, who are always willing to render help.
Katchy, who is also the Vice Chairman of the Nigerian Red Cross Society in the state, blamed the spate of begging on the failure of various state governments to provide basic needs of citizens.
"I am not saying that people should stop being compassionate because that is a religious injunction but I am against these persons with disabilities, high levels of cancer, leukemia and other diseases, who roam the streets to beg.
"It is the responsibility of government to take care of the economic and social wellbeing of its citizens; where government fails to do this, then it has ceased to be a government.
"We know that state governments are admitting some of them for special care, but many of them are still on the streets frustrated, unemployed and depressed.
"Some of them have gone ill due to drug abuse and neglect," he said.
He urged state governments, religious bodies and corporate organisations to look into the menace by donating homes for the motherless babies, mentally sick, old people, destitutes and disadvantage persons.
"These people need rehabilitation and treatments; they do not deserve to be abandoned to their fate," he stressed.