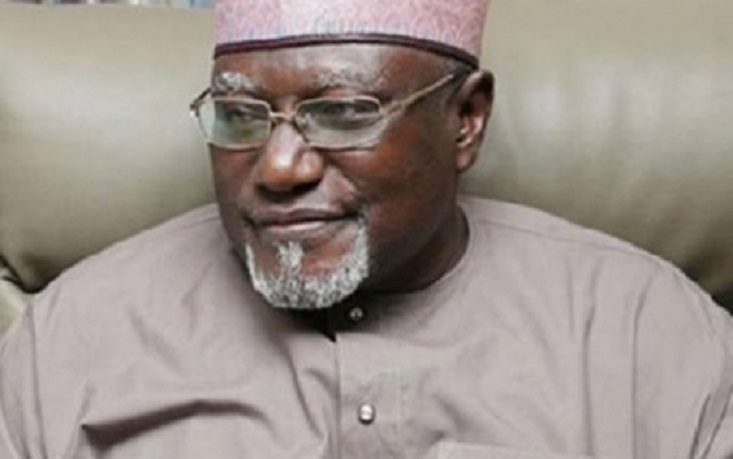 Ekpenyong, A Partway To Nailing Daura?
By Yakubu Salisu A, Kano
The raid on the home of former Director General of SSS Mr. Ita Ekpeyong on Thursday by men of the Economic and Financial Crime Commission (EFCC) at Asokoro, has been described as manifestations of Inter agency rivalry between the two with Ita being used as partway to nailing Daura.
Recall that, the DSS under Daura wrote 2 damaging report against Magu which forestalled his confirmation as substantive Chairman of EFCC.
The Commission, is accusing Mr Ekpeyong of being culpable in the arms purchase scandal that rocked the exit of President Goodluck Jonathan a case secretly investigated by his immediate successor Lawal Musa Daura but found upright  and even tendered an official apology.
Information made available to 247ureports.com revealed that, out of the money been investigated, Ita, provided president Muhammadu Buhari with vehicles after his victory in 2015 election, preparatory to his inauguration. A gesture  which is the prerogative right of the DSS.
It was learned that the Former DG SSS acquired arms and Ammunitions for the agency as well as all the logistics support needed prior to the 2015 election, an effort that ensured a free, fair and credible elections was held in the North East region of the country.
A Source within the efcc stated that Ita is not the primary target, but he's been arrested for not honoring their October 2017 invitation which Mr. Daura prevented.
Ita, adjudge to be a prudent administrator like his predecessor Afakriya A Gadzama, led the agency between 2007-2010 and is said to had handed over 30billion naira  and 20million Dollars to Lawal  Musa Daura in 2015.
source within the Agency also stated  that EFCC confiscated the handing over note between the two former DG SSS which clearly shows the  amount of money handed over to Lawal Daura  as at the time of taking over in 2015.
Further investigations have also revealed that, preparations are being made by the EFCC to interrogate the sacked Director General of the Directorate of State Services (DSS), Lawal Daura, over an alleged N17bn scam.
The money, it was further learnt, was left behind by the Daura's predecessor Ita Ekpeyong. It was alleged that Ekpeyong received N20 billion from the Central Bank of Nigeria (CBN) at the end of former President Goodluck Jonathan's administration.
Ekpeyong, it was also alleged, converted N17 billion into United States of America (USA) dollars, which he left behind when he handed over to Daura.
The funds were reportedly traced by EFCC investigators as a fall out of discoveries after the $43 billion linked to the National Intelligence Agency (NIA) was found stashed at a private apartment inside Osborne Towers in Ikoyi, Lagos.
EFCC sources said operatives of the commission had been working on the investigation report that indicted the management of the DSS, but that the investigation was frustrated by Daura.
It appears to many that, the main target in this case is Mr Daura.