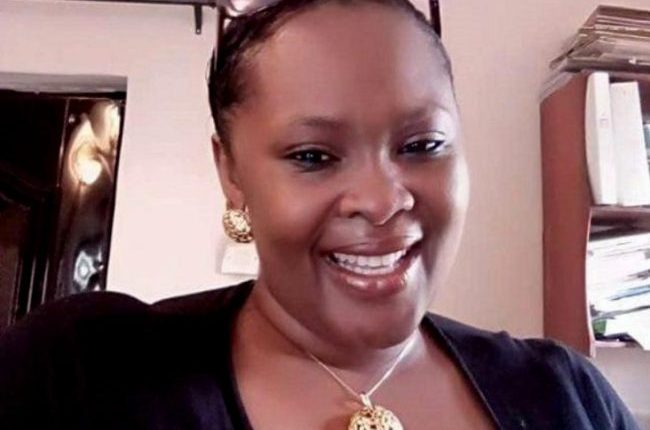 How A Senior Medical Doctor Died In Kogi Hospital For Lack Of Oxygen Tanks
Loading ...
ROSEMARY Chukwudebe was one of the very few medical doctors who refused to down tools despite being owed several months' salary arrears by the Yahaya Bello-led Kogi State government, but the system she laboured so hard to salvage could not save her when disaster struck.
Chukwudebe, 42, was the Head of the Internal Medicine Department at the Kogi State Specialist Hospital (KSSH), in Lokoja. A graduate of the University of Benin, she was married with three children before her untimely death on Monday, June 18, 2018.
According to The Nigeria Health Watch, an online health publication, Chukwudebe "died in the same hospital where she worked, in the same department she headed", because there was no oxygen tank to resuscitate her after she had an asthmatic attack.
"She was a known asthmatic and had been managing her condition fairly well until she developed complications on Friday, June 15, 2018. She was rushed to KSSH — her place of work," the report quoted Chukwudebe's husband as saying.
"Those who were present said she was breathless and fainted several times.
"The hospital has a brand new Intensive Care Unit (ICU), which was commissioned by the previous administration (of Idris Wada) but not equipped, so it was not functioning.
"As a result, oxygen could not be administered to Rosemary when she needed it the most because KSSH did not have oxygen in its ICU. Moreover, when oxygen was eventually found, there was no spanner available to open the cylinder, to release the oxygen."
"Sadly, the medical team on-call, despite knowing that there was no oxygen available in their facility hesitated in referring Rosemary to the Federal Medical Centre Lokoja, a tertiary health facility in the same city."
Chukwudebe was described by her colleagues as "a dedicated doctor who worked tirelessly". When doctors embarked on strike due to non-payment of salaries, Chukwudebe was said to always continue attending to her patients, and would tell whoever who cared to listen that "two people cannot be mad at the same time".
Her husband, according to the report, confirmed that the deceased was not paid her salary for the third quarter of 2017, and in 2018, she had only been paid salaries for January and February.
Her colleagues at KSSH also corroborated this claim when some of them spoke to The Guardian.
"She died as a result of lack of money to buy her drugs as she was not paid March salary when others were paid last Thursday and for somebody who has not been paid since February and have been missing her drugs, it will not be difficult to understand the complications that set in at night," they said.
Chukwudebe was buried on July 6, 2018 in her hometown, Onitsha, Anambra State.
Kogi State has been in the news for months for failure to pay workers' salary. Reports of deaths of several civil servants in the state as a result of lack of money to access adequate healthcare litter the internet. The frustration had led some to even take their own lives.
Governor of Kogi State, Yahaya Bello, in January this year, boasted that his administration had to borrow N10 billion to augment the N1.2 billion Paris Club Refund given to State by the federal government to clear the backlog salary arrears.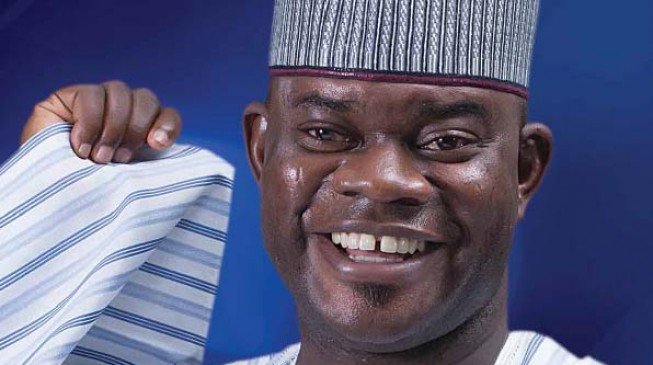 However, in May, the Kogi State Director-General of Media and Publicity, Kingsley Fanwo, admitted that the State was owing salaries, but blamed it on previous administrations whom he said borrowed so much money with nothing to show for it.
"Sometimes, we repay between N400 million and N500 million monthly as loans that add no value to the state. These loans were taken by the last two administrations and some of them were invested on projects that were never completed," Fanwo said.
"It is increasingly difficult to muster enough resources to pay salaries regularly. As I speak with you, we are still owing March and April salaries."
In December 2017, Governor Bello threw a lavish party to inaugurate his mansion in Okene, his hometown. His aides deny that the mansion was built using state funds, saying Bello was already "a billionaire" before he became governor.
The State security vote, which the governor is allowed to spend without accountability, is N8 billion in 2017, according to a recent report  by the Transparenvcy International.
–
Source: https://www.icirnigeria.org/how-a-senior-medical-doctor-died-in-kogi-hospital-for-lack-of-oxygen-tanks/