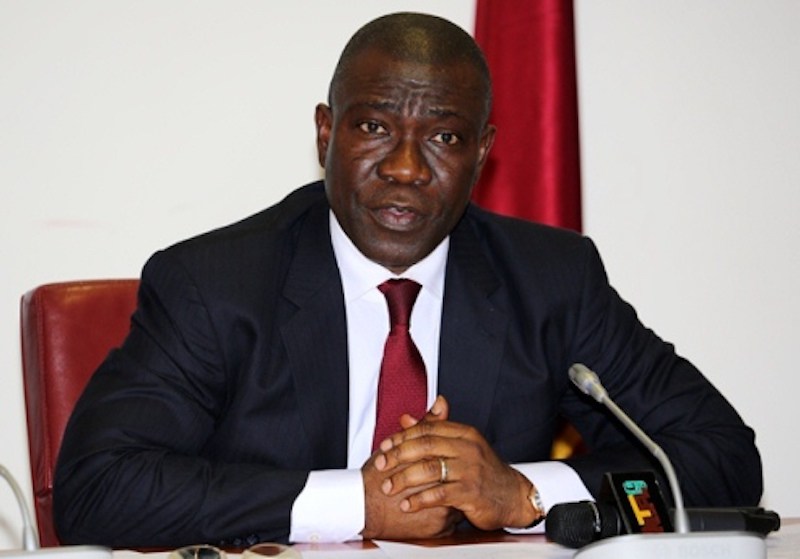 Ekweremadu: Why We Passed The Not Too Young To Run Bill
–
Loading ...
The Deputy President of the Senate, Senator Ike Ekweremadu, has explained that the National Assembly passed the constitution amendment bill, which sought to reduce the age qualification for various political offices in order to give the Nigerian youth their rightful place in the political leadership of the country.
Ekweramadu spoke in Enugu on Friday while addressing the 7th Enugu State Annual Youth Summit.
The Senator, who cited so many examples of both Nigerian and foreign leaders, who became very politically relevant early in life, also took the youth on a brief tour of his personal history, including the civil war experience, and political huddles he had faced, assuring them that "if I could succeed, you too can succeed".
He urged the youth to step out to take their rightful place in governance and national development and to remain focused on their goals and never lose self-confidence.
He said: "The Nigerian youth have demonstrated their industry, intellect, creativity, resilience, energy, ingenuity, and entrepreneurial prowess and deserve the chance to assume leadership positions at all levels of governance.
"It is for the above reasons that the National Assembly agreed that the youth deserved a better deal and bigger role in the governance and development of the country. We readily bought into the Not Too Young To Run project to enlarge the political opportunities for the youth.
"We altered Sections 65, 106, 131, and 177 of the Constitution to reduce the age qualification for the office of the President, House of Representatives, and State Assembly".
He said although the amendment would only come into effect if assented to by the President, he was very positive that the President would assent to the amendment.
"If you are old enough to vote, it is only natural that you should be old enough to be voted for", he emphasised.
Senator Ekweremadu commended the Governor of Enugu State, Rt. Hon. Ifeanyi Ugwuanyi, for the many youth-oriented programmes initiated by his administration, calling on every level of government to lay emphasis on vocational education and skill acquisition.
"I am particularly impressed with the concept of One Youth One Skill Programme. We must continue to emphasise vocational education and skill acquisition in order to drastically reduce unemployment rate and increase productivity among the youth.
"It is disheartening that our tertiary institutions churn out graduates, who lack prospects of employment. Today, we have many engineers, who cannot construct anything. We have many technicians, who cannot fix anything.
"By investing heavily in vocational training and skill acquisition, the youth, even with basic education, will be positively engaged, and jobs will be created".
He assured that the National Assembly would do everything within its powers to initiate and support policies and legislations that expand opportunities for youth participation in governance and help them to realise their potentials.