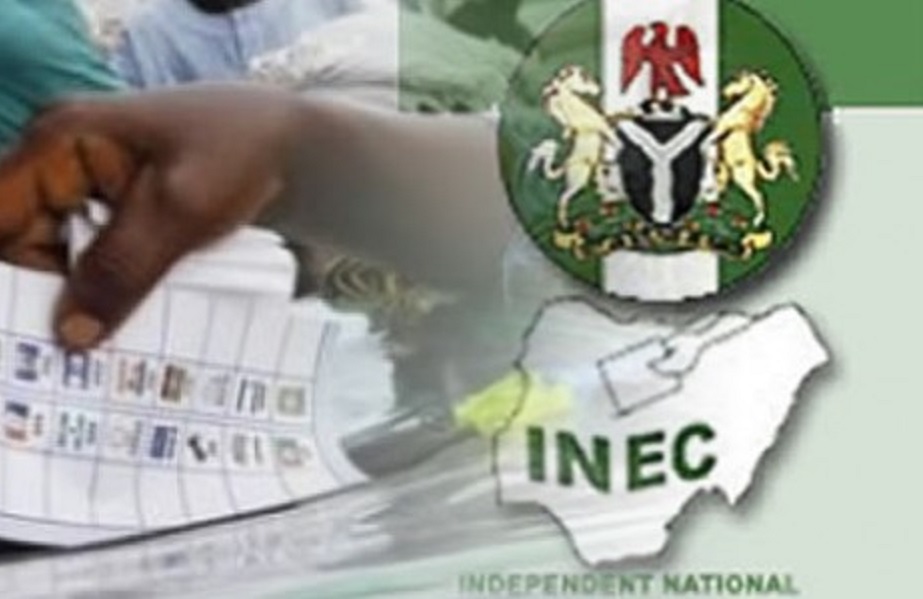 We Don't Need 2019 Elections In Nigeria – By Vincent Egunyanga
AS I  write this article, I decided to pulse to pay tribute to a
Nigerian, Patriotic Nigerian, proud Nigerian who is currently probably
in the mortuary as his death was announced last week. Col  JOHN MADAKI
rtd.
I decided to honour  him not just because he was a member of my parish
at Our Lady Queen of Nigeria  Catholic Church, Garki  in Abuja before
his death but because  I have always seen in him a worthy  Nigerian
that has taught me how to love the country.
Col  John  Madaki was the governor of Katsina  state  in 1991/ 1992
where I was posted  to do my National Youth Service..  I remember
vividly  that year in 1991  around  October  when we left the
Orientation camp  at Government Secondary School, in Funtua,  we
heard of Religious riots in Kano  a nearby state. it was called
Ronnard Bonke  riot.  For the first time in the history of  Religious
riots in Nigeria  the Christians fought back.  Some Muslim youths were
said to be planning a  reprisal attack on Christians in Katsina state.
Col Madaki as the then governor rose to the occasion to stop the
reprisals. He went on Radio to announce that what was going on in Kano
state  should not be allowed to spread to Katsina warning trouble
makers to stay clear of the  state.
In my one year stay in Katsina for the NYSC  I  came in contact with
great men and women from  the state,  FULANIS   who were ready to
defend the  unity  of the country, irrespective of tribe or Religion.
I remember  particularly one Hadjia  Hassu  Iro  Inko  former  Federal
Commissioner of Federal Electoral Commission  FEDECO  who served in
Lagos state.  She took me like a son   and always helped whenever I
was broke. She was  over 65 years old then.  I remember Rabi Sani
then Public Relations Officer  Women Commission, I remember General
Hassan Katsina.   I remember former  Chief Press Secretary to
governor Madaki,  Sadiq  Yar Adua.  I want to particularly  recognize
Yahaya  El Zazaky.  Yahaya was the younger brother to the Leader of an
Islamic sect in Nigeria, Ibrahim El Zazaki.  I was then as a corper
posted to  Champion Newspapers  for my primary assignment.  I  heard
so much about Ibrahim El Zazaki while I was in Lagos, so  when I
learnt he was from Katsina state I insisted on interviewing  him.  I
went to his family house inside what  was called KOFAR  close to one
of the biggest  Jumat  Mosque.  I was told the cleric was  in Kaduna
at that time but I could speak to his younger brother Yahaya.   Yahaya
welcome me into his private house and we chatted for about 30minutes.
We spoke about his brother Ibrahim, about Islam, Sharia  and Nigeria.
Irrespective of what Buhari and his supporters want us to believe  El
Zazaki  family and his sect  are peace loving, not fanatics and they
love Nigeria more than Buhari.
It was in Katsina that  for the first time I came in contact  with
women with Vaginal Vesicular Fistula  (VVF)   WE  had a  specialist
hospital in Katsina  that specialized in treating  VVF  patients.
Incidentally  even though most of the women  suffering from VVF were
muslims,   Medical personnel  that took special interest  in treating
them were Christians.  These women that suffered  from VVF were often
abandoned by their husbands  for another women.   I remember one Dr
Dan Fulani who was a Director in the state Ministry of Health  for
many years  but could not be promoted because he was a Christian.
This was also during the period of   brain drain most  Muslim Doctors
had  travelled  to Saudi Arabia in search of golden fleece.   There
were  always complains by the natives that their  women were been
treated by Christian  male Doctors.  In  order to  satisfy the
complaints of the natives  Col Madaki had to go the Egypt to recruit
Doctors  who came to Nigeria as  expatriates.
The  impression  we have in the South is that all Fulanis are
Muslims. That  is pure lie. There  is a place in Katsina state known
as MALUMFASHI, it is 90 percent  Christian indigenous  Fulani.
DUTSIMA  is 50 percent  Christian  community.  I feel  very sad when I
hear Southern Christians  say lets divide  Nigeria along Religious
line. This  is ignorant, what  happen to Christians in the North,
especially the Fulani Christians.
I took time to explain all these things  to say the Fulanis  are not
bad people, President  Muhammadu  Buhari  may be bad but he does not
represent an average Fulani person.   Buhari  is what he is today
because Nigeria tolerated him for too long and he is not through  with
Nigeria yet.  Buhari  had been involved in mass killing in Nigeria
without been punished for it. In 1966 or so just before the civil war,
Buhari was said to have  led  some  Northern Military officers  to
Asaba,  smoked out all the able bodied men  slaughtered  about 800
people in one day, without authorization from Defence Headquaters.  No
punishment was meted out to him.  We were  also told that in 1980 or
thereabout  as the GOC in Maiduguri  he led some  soldiers to repel
Maitasine  attack in Maiduguri without  command from the then
Commander In  Chief  President Shehu Shagari. No punishment was meted
out to him.
Buhari  contested the 2015  Presidential election violating every
aspect of the Electoral law, yet he was  allowed  to contest the
election.  Statement like  THERE WILL BE BLOODSHED IF ELECTION WAS
RIGGED  was  certainly  against the spirit of the electoral law, but
nothing was done.  As  I write this piece  Buhari was yet to present
his  School Certificate result an important  requirement  to contest
the election in Nigeria.  President  Buhari made a prediction in 2015
that there would be bloodshed if the 2015 Presidential election was
rigged.  But since after the election we had witnessed many
bloodshed, especially  Herdsmen killings in ENUGU, ABA, TARABA STATE,
BENUE STATE, KADUNA STATE, ADAMAWA STATE,  NASSARAWA STATE ,  THE
KILLING OF OVER 100 PERCENGERS  IN  A LUXUROUS BUS  ALONG ABUJA/
LOKOJA ROAD  IN 2015  WHEN BUHARI WITHDREW  SOLDIERS FROM THE STREETS
ETC.  Could this be an indication that the 2015 election was  actually
rigged and Buhari's prediction  came to pass.
NOW  another  election is coming up in 2019, an election we really do
not need.  This  is because a lot of money will be wasted on the
election and many people will die.  The  result of the election is
already known.  Anybody thinking that  President Muhammadu Buhari
will lose the election need a psychiatric  attention.  They  will do
everything to remain in power,  even  if people will have to die.
Buhari is not somebody that will afraid of people dying.  I  think
after 2019  we should just beg Buhari to go. If he refused to go we
should beg the International community to help us.  There  should be
an international  sanction  against the country until he leaves.
The  Independent National Electoral Commission (INEC)  has said they
will need about N100b for the election. Please lets use the money to
pay workers salary,  dredge Onitsha River, Oguta Lake, Gelegele  sea
port,  2nd  Niger Bridge, pay local debts  etc instead of election.
More  importantly  let us save lives.  We have wasted  enough  lives
already in this country.
This my advise should not be ignored.  In 2014  before the 2015
election, I wrote a piece on this platform,  warning then President
Goodluck Jonathan that the election would be war and that if he was
not prepared for the war he should step down for someone else to
contest.  I said many people will suffer if he lost the  election. The
following  week  we  had  Jonathan and Buhari  signing a peace accord
to accept the result of the election.  The peace accord was moderated
by a former Head of State  General  Abubakar.  But there was no peace
accord  to keep  Nigeria one after the election.    The  war against
corruption being fought by the Administration  is nothing but
punishment for  presumed enemies of the regime.  As  I opened the
dailies this morning I read about some properties demolished by the
government or EFCC.  THE  Properties were said to be demolished  for
presumed contact with the former first lady Patience Jonathan.  Lets
even assume that  the properties were from proceeds  of corruption  is
there any court ruling  authorizing  demolition.  Why  didn't
government  just sell the properties and recover  the money, if
actually it was from a stolen money.   Why  are we wicked in this
country.
VINCENT  EGUNYANGA   A PUBLIC AFFAIRS ANALYST  WRITES FROM NIGERIA.