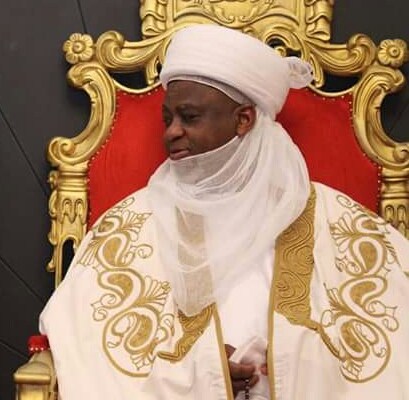 Miyetti Allah Is Equivalent To Afenifere, ACF, Ohanaeze, – Sultan
The Sultan of Sokoto and President-General, Nigeria Supreme Council for Islamic Affairs (NSCIA), Alhaji Muhammad Sa'ad Abubakar III, has likened the Miyetti Allah Cattle Breeders Association of Nigeria, MACBAN, to socio-cultural groups in the country.
Speaking at the General Assembly of Interfaith Dialogue Forum for Peace, IDFP, Thursday, in Abuja, Sultan Abubakar III, said the organisation has no control over any Fulani man.
According to monarch, any Fulani man carrying arms and ammunition is not a member of the association.
"How is it possible for Fulani to attack settlements or communities to carry out killings of innocent people, destroy property and disappear without trace?"
He rejected the terrorism tag being placed on members of Miyetti Allah, warning that "We should not be labelling everybody a criminal because his brother is a criminal".
The Sultan further said, "Miyetti Allah doesn't control any Fulani man. Calling for proscription of Miyetti Allah is equivalent to calling for the proscription of other ethnic organisations like Afenifere, ACF, Ohanaeze and others…"
"It was formed 32 years ago and these crises were not there. I am the patron and we have never asked Fulani herdsman to kill anybody.
"Any Fulani man caught killing is a criminal and should be treated as such. What are the security agencies doing? If they have failed, they should accept that they have failed.
"What is going on is not an ethnic problem; it's not a religious problem. It's an economic problem.
"On the way out, the Sultan who advocated for dialogue, said, "What we need is to sit down and dialogue. As religious leaders, we have to be very careful with what we say, because it carries weight, our followers listen to us very seriously.
"We must believe in one another, trust and love ourselves because that is what our two major religions advocate. We must continue to speak with one voice. We should not be labelling everybody a criminal because his brother is a criminal.
The royal father also added that, "People are say, label Miyetti Allah a terrorist group. No, we are not terrorists and can't join terrorism."
–
Source: https://voiceofsokoto.com/2018/01/miyetti-allah-is-equivalent-to-afenifere-acf-ohanaeze-sultan/