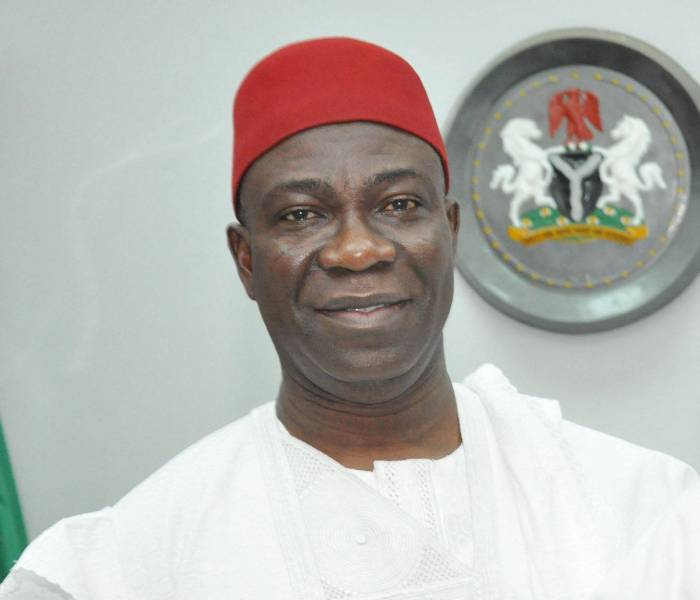 Herdsmen Crisis: "Open Grazing Archaic, Out of Tune with Modern Society"- Ekweremadu
–
…. Ranching, decentralized policing, the ways out
To end the herdsmen crisis, the Deputy President of the senate, Senator Ike Ekweremadu, has advised the nation to urgently adopt ranching and do away with open grazing, which he described as "archaic, anachronistic, and out of tune with modern society".
He also reiterated his call for the decentralisation of policing in Nigeria and Africa, saying that it was the continent's sure way out of its myriad of security challenges.
Ekweremadu made these known at the House of Commons, Parliament of the United Kingdom (UK), where he delivered a lecture titled "African Politics: The Dynamics and Lessons".
He, however, explained that the Federal Government's only business in ranching would be the provision of policy direction, insisting that land matters and regulation of ranching were the responsibilities of the states.
Hear him: "Importantly, I believe that ranching is the way to go rather than open grazing. However, it is for the Federal Government to provide the policy direction, while the states take up the challenge because the issue of cattle rearing is a state matter as all lands are vested in the respective states under the Land Use Act in Nigeria.
"The states need to come up with legislations to end open grazing. It is not for them to set up ranches since it is people's private business. The states should instead come up with agricultural credit schemes that will encourage and support the farmers to set up their ranches.
Ekweremadu blamed the worsening insecurity in Nigeria on unitary policing in a federal system.
"The senseless killings in Benue, Taraba, Plateau, Kaduna, Adamawa, Nasarawa, and Zamfara States in Nigeria; the insurgency in the North East Nigeria; and the militancy in the South-South of the country thrive because of the abnormal, centralised system of policing in Nigeria", he said.
"Africa must enthrone modern policing that is swift, active, and reliable. This will not only secure lives and property, but also will secure the confidence of investors and our nascent democracies.
"For instance, we have about 350,000 policemen to serve a population of about 180 million people in Nigeria. It is like a drop of water in the ocean, especially as most of the police population is ill equipped, ill motivated, and deployed to protect government functionaries, businessmen and their facilities to the detriment of the larger population.
"Nigeria, therefore, must come to terms with the need to allow subnational governments to set up their internal security organisations. This way, states and local governments will determine the number of policemen they need, how much applies to their internal security in their respective budgets, and the type of training to give to their respective police in line with their peculiar security challenges and realities", he added.