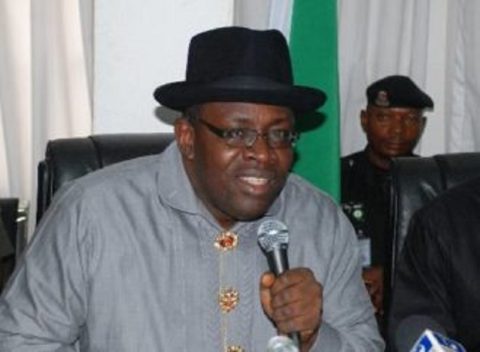 FG Delaying Your November Salaries, Bayelsa Tells Civil Servants
–
…says we're yet to receive  November allocation, Paris club refund 
Bayelsa State Government on Tuesday explained that the November salary for civil servants had yet to be paid because the Federal Ministry of Finance has not released the monthly federal allocation and the expected Paris Club debt refund to the state.
A statement by the State Commissioner for Information and Orientation, Daniel Iworiso-Markson, said the funds due to state governments had not been released because of the failure of the Federal Government to hold the crucial meeting of the Federal Accounts and Allocation Committee (FAAC) for the month of November.
He explained that the non-release of the funds was responsible for the delay in the payment of the salaries of workers for the month of November.
Iworiso-Markson, however assured workers in the state that the state government would ensure a prompt payment of the salaries as soon as the funds were released.
The statement reads: "It has become important to explain to our workers why the salary for the month of November has not been paid. The Federal Ministry of Finance did not hold the usual FAAC meeting that should precede the release of funds to states and local governments.
"The failure of the government to convene the meeting has culminated in the failure of the Federal Government to release the November allocations to Bayelsa and her entitlements in the Paris Club debt refund.
"However, Bayelsa workers are assured of the government's commitment to ensure that their salaries are paid as soon as the awaited funds are received."