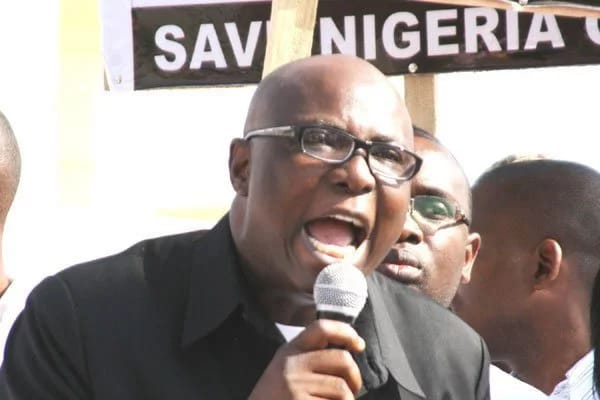 "Stop Killing Yourselves, You're Our Future", Ojudu Pleads With Ekiti Youths
The Special Adviser to the President on Political Matters, Senator Babafemi Ojudu, has admonished the youths of Ekiti State against wanton killing, urging them to pool their strengths together to fight their common enemies instead.
Senator Ojudu who was reportedly away on national assignment, while the students of Ekiti State University were allegedly attacking themselves, said he was traumatised on his return when he heard the news of youths killing one another in his home state.  He however pleaded with the youths to cease their angst against one another, and rather than seeing themselves as weapons of destruction, they should pool their strengths together to become key actors and a driving force for development and peace in the state.
According to Ojudu, who himself was a vibrant activist in his youthful days, Ekiti youths have an unalienable right to becoming restless after years of political suppression and economic neglect. He berated any society that cannot nurture its youth towards a better future as heading for destruction. "But when such youths start to turn their anger against one another, then we, the adults, must become very worried and tackle the problem headlong," he said.
He described youths as critical partners in the development of nations whose contribution to society must be measured in terms of productive pursuits of service to humanity. The youths, he said, are foremost social capital of any society and they require proper monitoring.
Ojudu further observed that despite the fact that Ekiti State has a large youthful population, they are relegated to the background in the scheme of things, and are severely hampered by a number of challenges leading to their inability to attain their full potential. Yet, in his words, they have the energy to collectively bring down the misrule ravaging Ekiti State.
"It is lamentable that our youths could be cutting themselves down in their blossoming season, whereas we are looking towards them as the elements of change for an improved future." They are our hope that Ekiti will be great again. We know that they are not having the best of times at the moment, but they hold a prime place in our heart and we hope to involve them in our plans to build a better society."
He added that he was aware that a large proportion of youths in Ekiti continued to grapple with poverty, inequality and human rights violations and there was a need to protect their human rights and ensure that they have access to quality education, health care, and various opportunities to develop life skills that will enable them to be the leaders in global productivity. This, he said, must be our collective rescue mission.
"Investing in youth makes perfect sense. Imagine what the world would be like if they received the proper tools and access to opportunities that would propel them forward in life?"
Ojudu thus promised to lead from the front in ensuring that youths in Ekiti are not disadvantaged to hold their own anywhere in the world. With a stronger grasp of their rights, a clearer vision of what they are capable of accomplishing and ease of access to information, he said, youths in Ekiti will have higher expectations set for them than the previous generations. He also promised to prioritise the youths in development plans, strengthen partnerships with youth-led organisations and involve them in all decisions that affect them.