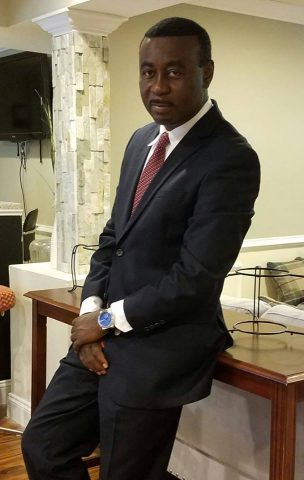 The Horror in Libya, Slavery in the 
21
st
 Century
November 30, 2017
S. Okey Mbonu   
Washington, DC
I was barely settling down to approve the release of our painstaking reports from an exhaustive working tour of Nigeria, when I was confronted by an even greater horror, the horrific slave trade in Libya.
This matter is of epic historic proportions; and it falls right into the territory of the Trans-Atlantic Slave Trade.  However, this time, it is Africans dealing Africans, and human beings from a resource-endowed country, offering themselves as slaves to the highest bidder, in a neighboring African country.  Some of the "slaves" stated, "The government (of their countries of origin) has failed them"; some also said they "would rather die than return "to their country)".
This is the most serious crisis that has confronted Sub-Saharan Africa since the end of the European Trans-Atlantic Slave Trade, it is a complete indictment of the leaders of this "source countries", and they know who they are.
Investigative reports by CNN and other credible sources, from Libya and elsewhere, featuring photo and video evidence from the Sahara Desert, and the Mediterranean, have unearthed what has caused every black person in the world to recoil in rage and anguish; except perhaps the leaders of what appears to be the chief supplier country.
However, this is no time for blames or harsh rhetoric, since the government and relevant officials of Nigeria and other countries seem to be at a loss as to what do; this is a time for the immediate implementation of the below:
 The Nigerian Foreign Minister Mr. Geoffrey Onyeama should be summoning the Libyan diplomatic delegation in Nigeria and demanding an immediate answer to the ongoing horror.
The Nigerian government should be lodging an immediate complaint at the UN and its Security Council for an emergency session to deal decisively with this matter.
The Nigerian government and other governments with smaller populations among the victims should be sending charted planes to Libya non-stop until all its citizens are out of Libya.
An immediate sensitization program should commence across Nigeria, most especially in the "source states" of the victims, especially "Edo State" Nigeria.  It is a paradox to see how far the famous Bini Empire has fallen, considering that this particular region now seems to be exporting bona fide sex slaves and now young men to Europe.
The national and state legislature of the affected states "must" urgently pass laws that will provide for stiff penalties for the traffickers, and also the parents of the under 21 girls that facilitate this dangerous trend in migration.  We have credible information that some of the parents are complicit in arranging these horrendous journeys.
The Foreign Minister of Nigeria may have actually engaged in "dereliction of duty", by not reacting swiftly to this matter, it is questionable that he is able to do this job.
In conclusion, the image of all sub-Saharan Africans, including African-Americans; are at stake in this matter.  Anything less than a swift reaction from the countries at stake, threatens to reinvigorate the trauma and complexes of Trans-Atlantic Slave Trade, for which many black people in the world are still traumatized by, to this day.
S. Okey Mbonu                                                                                                         
Washington, DC
S. Okey Mbonu is one of Washington DC's most influential Africa policy experts.  Mbonu is Executive Director at the Nigerian-American Leadership Council.  He has provided expert testimony at Washington institutions, including at the US Congress, Woodrow Wilson Center for International Studies, Organization of American States, MSNBC, NBC, CNN Al Jazeera, Voice of America, and others.  He has been described as a powerful and important voice in the Nigerian-American community by the US media giant MSNBC.