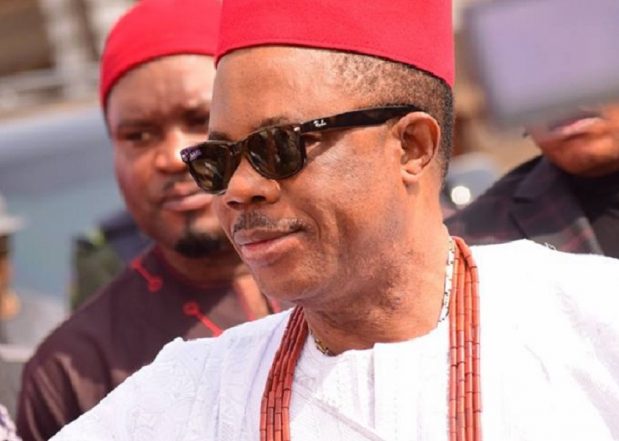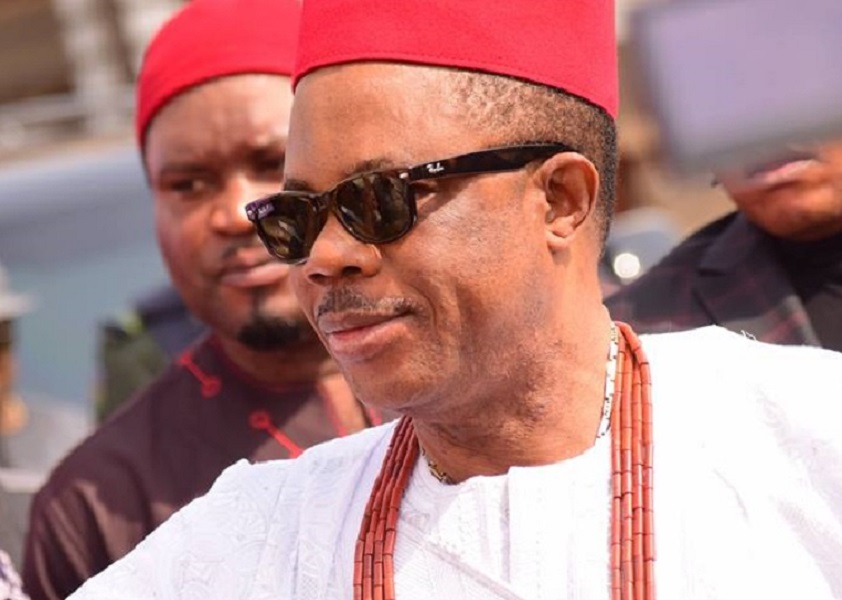 Community Roads: Obiano Orders 6-Month Completion For Iyiora-Anam Roads
As the countdown to the Nov 18,2017 Anambra state Governorship election begins in earnest, the incumbent state governor, Willie Obiano has yielded to the humble request of stakeholders of the Anambra West council,area led by Chief Charles Egwuoba(Ezekwesili) for the construction of interior link roads connecting them to the newly completed bridge across the Ezichi River.
The request, amongst others were presented to the governor during the inauguration of his reelection campaign rally at the Umueze Anam Secondary School field yesterday.
The governor promised that his administration will construct a bridge on the Innoma – Igbedon road leading to Olumbanasaa communities, and explained that the road projects would enhance evacuation of farm produce from these agrarian communities. That they would be ready in six months time.
The people of the area who trooped out to receive him, commended his efforts so far, assuring of a one hundred percent bulk vote on Nov 18 in his favour, Egwuoba listed the on-going road projects to include Mmiata-Umelum; Oroma Etiti-Onono-Umudora; Umuokwu-Onono; Mmiata-Nzam and a hanging bridge connecting Innoma to Odekpe and others.
The All Progressives Grand Alliance(APGA) chieftain disclosed that the Ezichi bridge by the Obiano administration connects the area directly to the Orient Petroleum facilities. This project, they noted had in the past been rejected and discouraged by a former administration but that the futuristic administration of Obiano had done it.
Egwuoba, as well as the Majority Leader of the state Assembly, Victor Jideofor Okoye, Sunday Nwassah- a Special assistant to the Governor on Markets and Chief Michael Nwakwuzie who is the President General of Iyiora Anam spoke in same tone assuring a resounding victory for Obiano in the area so as to concretize his development initiatives there.
The state Assembly member representing the area -Okoye, noted that " we are happy to have Gov Obiano from the North senatorial zone of the state. This made most of us shelve our individual aspirations in his support and we are not disappointed at all.
"Despite D the sharp fall in revenue receipts, he has been doing very well with a security summit, followed by an economic summit where experts spoke on alternative means to harness our resources to achieve more with less, etc.
Nwassah stated that with the sure security, economic and social foundations now laid down by the governor, it would be proper for all electorates to give him their votes for a second term to consolidate.
While commending them, the chairman of Obiano reelection Committee. chief Victor Umeh urged them to know that they would get more dividends of democracy when they re-elect Obiano.