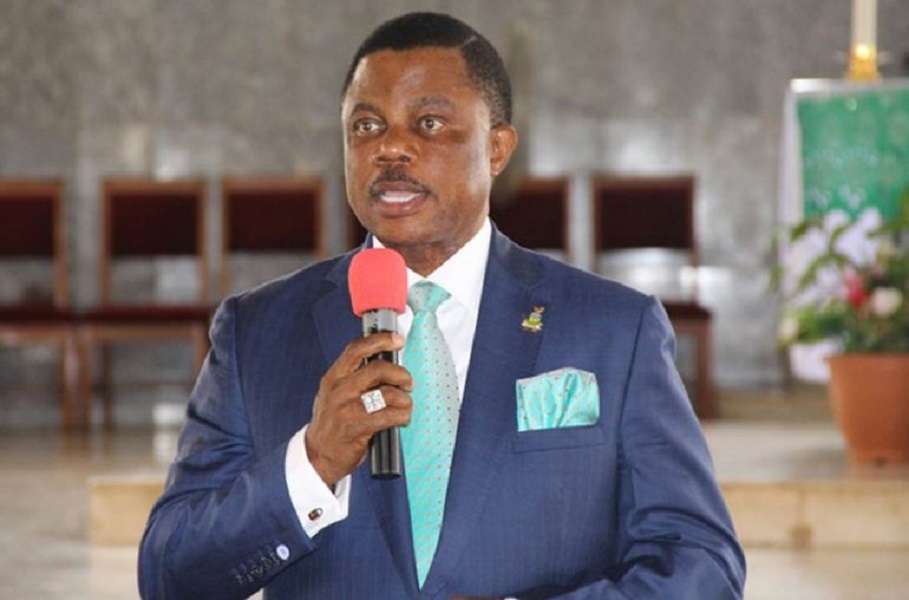 Loading ...
In what is considered tacit endorsement of Governor Willie Obiano's leadership qualities, some of the All Progressives Congress (APC) delegates who thronged hotels and entertainment centres around the capital city of Awka for the party primaries were overheard openly complementing the peace and tranquility and the beautiful skyline that the city has turned into in the last three years.
The obviously excited APC delegates in open conversation Friday night over bottles of drink and delicacies could not hold back on their observation and complimentary remarks about the transformation of Awka especially the well-lit environment which has help the security and freedom of movement across the state.
Speaking at the Open Bar on Abakiliki Street Awka, one of the delegates Ogbuefi Mike Umeora who hails from Ogbunka, Orumba South Local Government, said that he is happy to have utilized the opportunity of the APC primaries to see and feel the sights and sounds of Awka. Said he; "Nna this Obiano is working o! I can see improvements, flyover and light everywhere. I am APC but I can't deny that Anambra is peaceful. Our party must not make mistake o because it won't easy to discredit."
Another member of the group identified as Chuka, a youth leader raised his voice above the din, "Chief when I told you to follow me to the joint you were reluctant now you are happy. Well, Politicians will always contest elections so that we will also make our change. If not, this Obiano, I wonder who will beat him with what I have seen so far."
However, Nneka a delegate from Ukpor, Nnewi South said that Awka is fine but I am still sure that he has not done much for our people. I want that person who will guarantee development of my town and local government jaree."
On who will likely carry the fight to Obiano, the group could not agree between Andy Uba and Tony Nwoye. Argument ensued as they talked about which of the aspirants will spend the most money to get the APC ticket. While some said Andy is ready to outspend anyone, others said that Tony Nwoye has a sponsor with dip pocket in Chief Arthur Eze. There was no consensus before they moved-on back to their hotel.