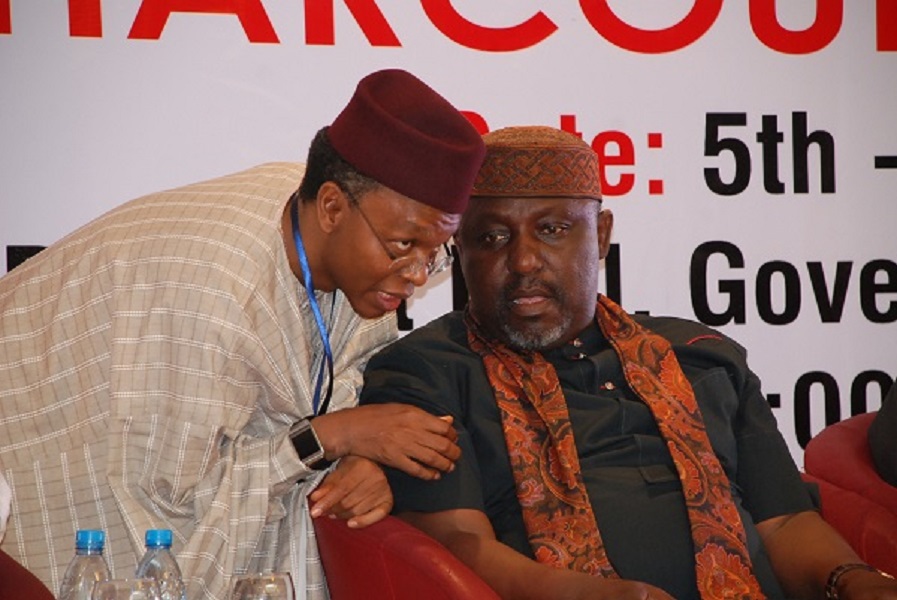 Press Release
The Obi of Obinugwu and chairman, Imo State and South East Councils of Traditional Rulers, HRM, Eze (Dr.) Cletus Ilomuanya, has advised the Imo State Attorney General and Commissioner for Justice, Mr. Miletus Nlemedim, to "shut up and learn to speak like a lawyer which he claims to be". He also suggested that the Imo Attorney General should consider re-enrolling in any nearby Nigerian Law School in his own interest.
Eze Ilomuanya was reacting to a media report in Trumpeta Newspaper of Thursday, May 4, 2017, credited to Nlemedim, where he was quoted as saying that "Cletus Ilomuanya is not an Eze until otherwise stated". The Attorney also stated that Imo State Government has filed a motion for stay of execution of the judgement which last week, re-affirmed Eze Ilomuanya as the legitimate and lawful traditional ruler of Obinugwu Community, Orlu LGA, Imo State, adding that "there is an order of Stay of Execution of the judgment".
"If indeed these are the exact words of the Attorney General of Imo State, then he has  gooted and should be sacked immediately by Governor Rochas Okorocha. These statements also query his credentials as a lawyer. Even a year one law student cannot make these baseless, reckless and pointless statements credited to Nlemedim", Eze Ilomuanya averred.
According to the Monarch, the judgment, affirming him as the Obi of Obinugwu Kingdom, is a declaratory judgment which must be obeyed irrespective of whether or not any appeal is pending.  "In any case, there is no appeal yet against this sound judgment neither is there any motion for stay of execution", he explained.
He expressed indignation that "the Attorney General's obsession to acquire the status of a Senior Advocate of Nigeria (SAN), may have beclouded his sense of reasoning. It is a shame".
While advising the "Attorney General to go back and enroll in any nearest Nigerian Law School (even if on a part time arrangement), in order to update himself with latest trends in our nation's jurisprudence," Eze Ilomuanya maintained that even on appeal, he will win again because of his firm belief in constitutionalism and rule of law.
"As a matter of fact, I am advising the governor to sack Nlemedim forthwith. His likes around him will only bring him legal misfortunes because of incompetence. To address me as he did, means he is bereft of decorum and respect for the traditional institution", Eze Ilomuanya stated.
Signed:
KENNEDY EWEAMA
Media Consultant