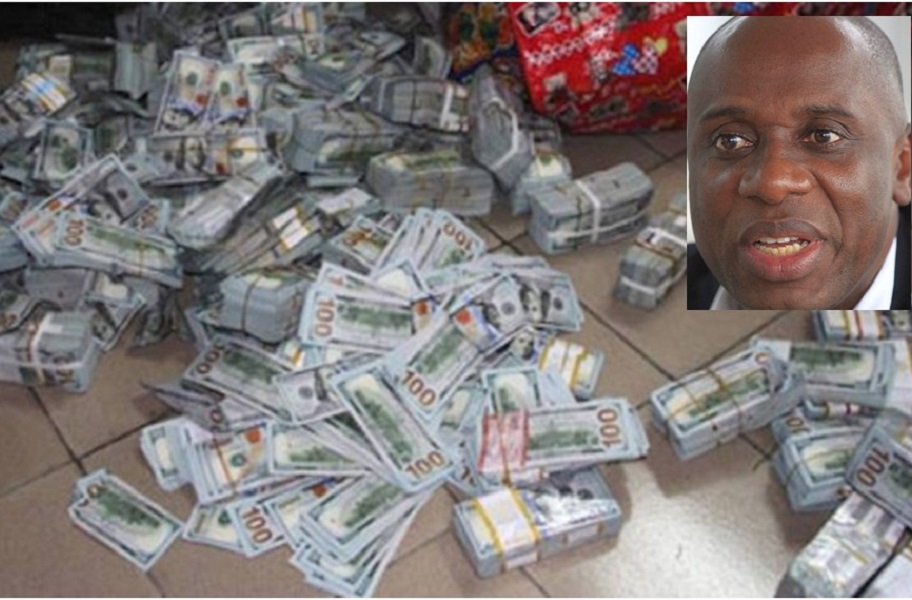 Press Statement
The Rivers State Chairman of the Peoples Democratic Party (PDP), Bro. Felix Obuah says that the party views the comments made by the defeated candidate of the All Progressives Congress (APC) in the 2015 Governorship Election in the State, Mr. Dakuku Peterside against Governor Nyesom Ezenwo Wike regarding the unclaimed $454m saga, as the ranting of a psychopath, occasioned by convulsive attacks that come in grasps as a result of his indulgence in cultism.
Bro. Obuah in a statement said the party could have ordinarily ignored Dakuku's vituperations against Governor Wike but chose to respond so that Rivers people would understand the underlying motive of Dakuku's ill-motivated action.
Believing that Rivers people are better informed and too sophisticated to be fooled by Dakuku's lies against Gov. Wike, Bro. Obuah stated that one reason behind Dakuku's sustained insults against Governor Wike is the humiliation he suffered at the 2015 polls, adding that the defeated politician is still nursing the wound of the loss two years after.
Bro. Obuah regretted that rather than provide facts to show that the house in question does not belong to his master, Rotimi Amaechi or that the money found therein were not part of proceeds Rivers State Government realized from sale of its gas turbines by the Amaechi administration, Dakuku is busy regaling in concocted lies to please his master.
"If Dakuku Peterside thinks that the only way to showcase his loyalty to Rotimi Amaechi is to launch insults against Governor Wike, then he may have lost his senses because even his master, Amaechi has a lot of respect for Gov. Wike for outclassing him in leadership and achievements. Good a thing,while he is busy mouthing insults against Wike, the Governor is busy executing mind-blowing projects," Bro. Obuah declared.
"The PDP however, is not surprised at these unsubstantiated actions of Dakuku. What else do you expect from a man who was a cultist and carried on in a most horrendous and horrific manner! He needs psychiatric treatment," Bro. Obuah stated.
Bro. Obuah also berated Dakuku Peterside over his comments that Governor Wike is a 'self-styled Mr. Project', stating that the title was given to the Governor by no less a personality than the Vice President, Mr. Yemi Osibanjo who during his recent visit to the State, was stunned at the magnitude and quality of projects executed and commissioned by Wike.
Signed:
Jerry Needam
Special Adviser on Media and Publicity
To The State PDP Chairman, Bro. Felix Obuah