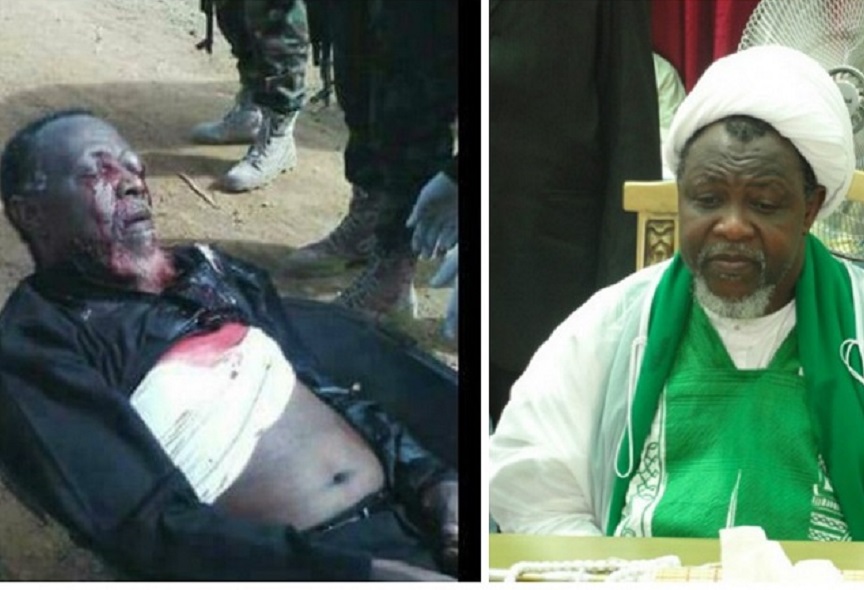 Press Statement:
This morning the officers from the Nigerian Police Force along with men of the State Security Services (SSS) violently interrupted our peaceful gathering when we sought to press home our demands for the Federal Govt to comply with the order of Justice Kolawole by releasing Sheik El ZakZaky & his wife Hajia Zeenah Ibrahim from their 485 day incarceration.
The joint security team interrupted our gathering using water cannons, dogs & teargas. They also occasionally fired live bullets into the air.
All attempts by several people present to speak to impress it on the officers present that our gathering was lawful & peaceful fell on deaf ears.
This violent interruption is reprehensible, condemnable & constitutes a violation of our rights to lawful assembly as enshrined in the 1999 constitution.
Until the interruption, people who attended the gathering had conducted themselves impeccably, lawfully and peacefully.
We are not deterred by these illegal & unconstitutional actions by a government that understands violence and force as its only dispute resolution mechanism. Indeed, everything looks like a nail to a govt who only possesses a hammer.
We will once again announce the date & venue to continue our agitations. And on the said date, we will again gather in exercise of our constitutional rights & freedoms.
God bless Nigeria
SIGNED:
Deji  Adeyanju  & Dr. John Danfulani
Convener Secretary
FOR: Concerned Nigerians