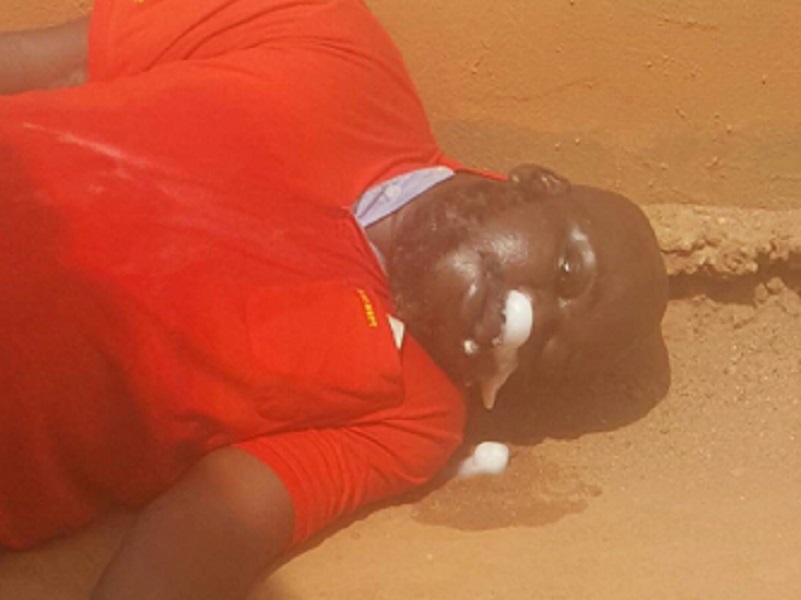 Tragedy struck in the ancient town of Anara in Isiala Mbano Local Government Area of Imo State on Thursday, when a popular native doctor in the area reportedly died while having sex with a prostitute.
The herbalist, identified as Lambert Osigwe, according to community sources, died while having sex with a prostitute whose name was given as Onyinye Nwosu in a local brothel in Anara main market.
The sources stated that the victim was a regular customer of the lady who had allegedly offered to give him free sex hence he had no money on that fateful day.
The eyewitness, who pleaded anonymity said "Onyinye Nwosu is a whore who plies her trade in a local brothel in Anara here and one Mr Lambert is one of her good customers whose patronage kept her in the business.
"Most times and for unknown reasons he comes to buy used condoms with sperm from the prostitutes, and at the same time patronises his regular customer, Onyinye. So today, he came around but not to buy either used condoms or sex for according to him he had no money.
"Out of the business strategy of retaining her customer, Onyinye decided to offer free sex service to him. The man started the enjoyment but could not finish as he suddenly started shaking and jerking, and eventually died in the process".
He explained that "the brothel manage­ment held the prostitute with other onlookers to explain what hap­pened as she was accused of using  charms on the unfortunate native doctor. They quickly called the Divisional Police Officer, Anara, who came with a team of police officers in a Hilux van and im­mediately arrested Ony­inyechi and detained her in their outpost cell and later carried the corpse and deposited it at St. Kizito Mortuary, Ama­raku in Isiala Mbano LGA of Imo State".
It was gathered that Osigwe, who was a known herbalist in the area hailed from Umuezeala-Ama in Ehime Mbano Local Government Area of the state and had his dreaded shrine situated in his ancestral home, where people trooped in to consult him for solutions.
Checks done by 247ureports.com showed that the deceased's major customers were Internet fraudsters, popularly known as yahoo boys, who reportedly used his charms to get at their targets.
When contacted, the Police Public Relations Officer in the state, Mr Andrew Enwerem, said that he was yet to be briefed.