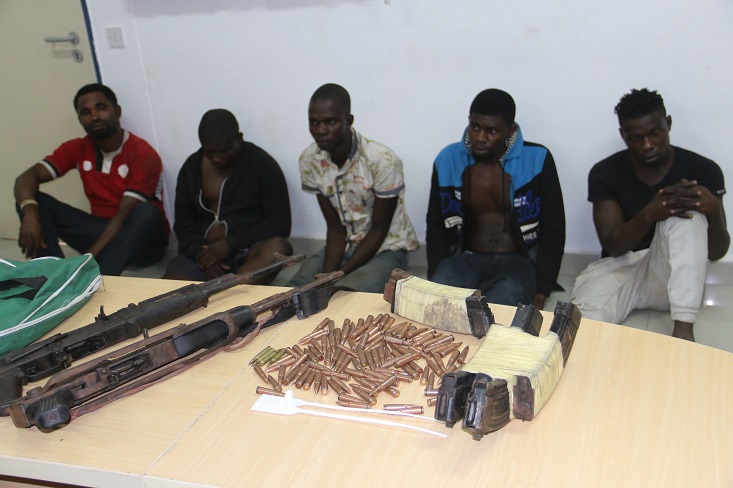 Press Briefing
It is a statement of fact that the recently concluded Rivers State parliamentary election held on 10th December 2016 from security perspectives was a huge success. Arguably, the conduct of the election in terms of police performance was acknowledged by major stakeholders as distinctively professional and a well-organized election when compared with previous elections in the state which major hallmarks were violence, disruption of electoral process, wanton destruction of lives and property.
The pre-election predictions of plausible and imminent violence was forestalled by the massive deployment of security personnel and logistics, creative engagement of stakeholders, robust interagency collaboration and effective discharge of election duties, coupled with transparency and accountability displayed by the security agents.
The attempt by some major political gladiators in the state to foist violence and trigger an atmosphere of insecurity failed woefully. These political gladiators and major stakeholders clandestinely promoted violence and exhibited abuse of power and office.
In the course of the re-run election, some suspects who attempted to scuttle the electoral process were arrested and sensitive INEC materials were recovered from them, arms and ammunition inclusive.
Those arrested are as follows:
Noble Nwaerema 'm'
Dike Deinpiribo 'm'
Valentine Alalibo 'm'
Onwunari J. Warmate 'm'
Iloke Stephen 'm'
Exhibits recovered from the suspects include:
A green INEC branded bag
Eight (8) booklets of ballot papers meant for Emohua LGA
One (1) booklet of INEC Accreditation Incident Report Forms
One (1) booklet of statement of results
One (1) blood stained APC agent ID card
Arms and ammunition recovered from the suspects include:
One (1) AK47 rifle
One (1) assault rifle
Six (6) magazines
112 rounds of live ammunition
BRIEF ON ARRESTED SUSPECTS
Noble Nwaerema 'm' 33 years on the 10th of December, 2016 was arrested by SARS operatives along RumusiElele. He claimed he was hired by the youth president of Itu-Ikwere community together with eight (8) others imported from aneighbouring state. They invaded Emouha Local Government and carted away electoral materials meant for polling units within the area. He was arrested with some of the exhibits while others are at large. Intelligence report confirmed the electoral materials were taken to a government facility and escorted by armed personnel.
Dike Deinpiribo, Valentine Aldibo, Onwuarari J. Warmate and Iloke Stephen belong to a group of cultist and professional political thugs. They claimed their services were engaged by one Hon. BomaGoodHead who procured two AK47 rifles and commissioned his driver, one Iryo to convey the weapons in his black Toyota Prado jeep and handed same to the suspects at Degema.
The suspects were responsible for several armed attacks that took place during the elections in places like Abonnema, Emuoha, Elele, Eteche and Omoku where a police officer was gruesomely killed. The rifles and 112 rounds of ammunition were recovered from them. Other members of the killer gang fled and detectives are on their trail.
At this juncture, it is instructive to maintain that some security personnel were arrested for professional misconduct, actions, inactions, omission and commission that were detrimental to the electoral process of the 10th December, 2016 Rivers State parliamentary re-run elections. Some of them directly or indirectly connived with some politicians to scuttle the process. A high powered investigative panel is currently looking into this unacceptable professional misconduct.
The IGP is irrevocably committed to ensuring that democratic ethos especially the master plan of credible election security becomes the acceptable norm in the country. The police will decisively deal with anybody irrespective of status or political affiliation who individually or collectively subverts the electoral process in Nigeria in accordance with the law.
DCP DON N. AWUNAH, fsi
FORCE PUBLIC RELATIONS OFFICER,
FORCE HEADQUARTERS,
ABUJA