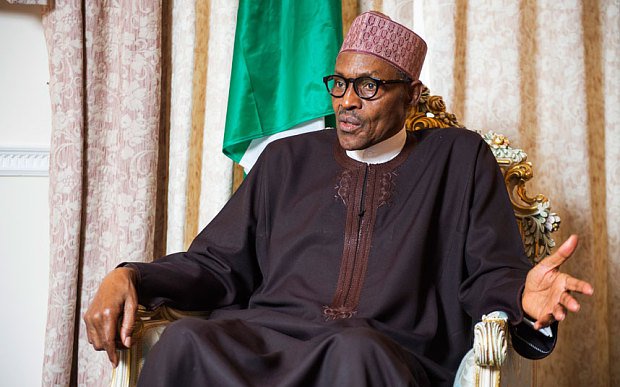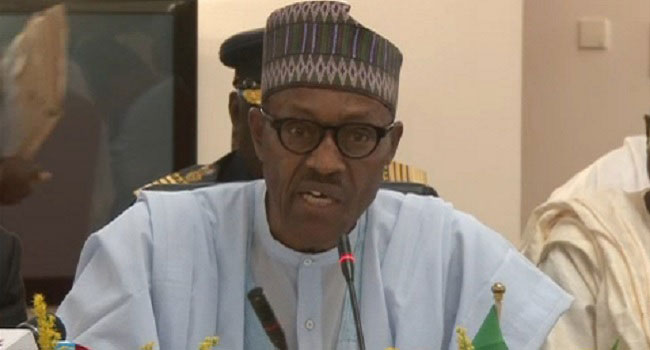 Your Excellency,
I hope this letter finds you still amazing. Mr. President, It's been almost two years since we danced to your victory as "the chosen one" from Nigeria's Presidential election held on March 28th 2015. You overwhelmingly won the election by more than 2.5million votes. Nigerians across planet earth celebrated your arrival and hoped for a new era as you promised us during the campaigns. We saw you as a disciplined, principled and humane leader: a born again democrat. You vowed to, among many of your vows and promises, deal swiftly and severely with corruption, the fabric of our failed economy, restore accountability in government and create encouraging lifestyle for disenfranchised Nigerians. We believed. We stood with you. Nigeria had been waiting for you through the years. Thence, the aged, weak, sick, young, vibrant stood in long lines and waited for hours to vote for you on Election Day.
Sir, during those campaign months, you and your party assured to stabilize the fall of Naira and brought its value to match One naira to the dollar. Today, the toilet paper is more valuable than the Naira, compared to the Dollar which seemed as valued as fresh air. Furthermore, you promised to provide free meals and fruits to public schools across our dear native land, create 720,000 jobs in 36 states of the nation at the rate of 20,00 per state, pay 5,000 Naira unemployment benefits to poor and unemployed Nigerians, especially our youths, build five million homes to benefit low income Nigerians before the end of four years. We are three months away from your second anniversary as President, still, we have not heard of any foundations to these promised buildings: school children continue to wait for free meals and fruits, unemployed Nigerians praying for bank alerts on their phones for the promised 5K monthly benefits from your administration.
Many Nigerians are unable to pay their rents because of recession and inflation driven economy. Baba, please let me continue with your promises which included; ban all public office holders from seeking medical treatment outside Nigeria. But few months after you were sworn in, you had what your Media Advisers said was "acute ear infection". Baba, you were flown to London for treatment of "ordinary ear infection." About the same time that you were being treated in London, my seven month old daughter, Darasimi had ear infection too. She was treated by a Nigerian doctor at a Nigerian Hospital. Baba, you see why you began to fall my hands?. But I was willing to give you further benefits of doubt!.
Please sir, remember your words at the platform of campaign trails?: You were determined to fight corruption. You made this your first priority, going further to state that your new administration would remove immunity clause for elected officials from the constitution, especially the criminal ones". Sir, we have read several arrests by EFCC of some officials of Goodluck Jonatahan's administration, including alleged findings of our dearest former First lady, Patience Jonathan's $31million in her bank account which was recently discovered and seized by EFCC. These officials' were allegedly arrested for babanla embezzlement and looting of our commonwealth. These arrests were front page conversations. Did you remember Dasuki, Diezani, the "Ogas" of our Armed forces and now our judges? I can't name all of them because of time and space. We read about the huge amounts recovered and arrests made: Nigerians are yet to see any one of these officials convicted and or sentenced to jail.
Baba, please where are the monies recovered so far?.
Nigerians want to know what happened to the discoveries and recoveries by EFCC?. These monies are more than $30Billion loan you tried to seek from foreign Banks, but rejected by the Senate.
Your excellency, few days before you were sworn in as Nigeria's President, "Agolo Derica rice was 70 naira; (can of derica tomato sauce is used to measure grains of rice for retail sales by local market women) five liters of palm oil cost 900 Naira, pure water was five naira per sachet . Gala was hawked at 50Naira , along Third Mainland Bridge and on all "go-slow" jams in the cities, from Lagos to Abuja. These were our "inside go- slow snacks". A bag of rice cost 10,000 Naira. My daughter's SMA milk was 1000 naira per Can. Gasoline (Petrol) was 87 naira per liter.
Although there was suffering in the land, hope was still alive.
Few days before the 2015 elections, I visited mommy Muka Popoola's Amala joint ni Ogbomosho, in anticipation of your celebration. Sir, that day, I useless 1000 Naira on greatest homemade food and orishirishi Nama meat, flavored and cooked by Muka's decent dear mother.
Still, while you were President- Elect, I spent less than 5000 Naira to get my friends Uzor Maxim Uzoatu and Basil Chiji Okafor drunk on any given day, at our regular Larger Beer Assembly. But these days, 5000 Naira Larger Beer neither intoxicated Boroja nor provoked Alika. Shayo has become a bastard…This is our state of the nation today.
Mr. President, 10a.m on Monday, I sent my daughter to buy a sachet of pure water with 10 naira. By 3p.m, the heat was steaming planet earth with dehydration. I sent my daughter, again, for another sachet of pure water to cool my thirst: she returned few minutes later, pacing up and down our veranda, screaming:"daddy, its 20 Naira a sachet now O…."
This is holiday season: Christmas is moments away. Our markets are near empty with inflation destroying the land and hurting the people. There is anger, frustration and disappointment in every home across Nigeria.: a bag of rice is cruising toward 35,000 Naira while a five liter palm oil shut up 200%. Prices of essentials of life are devastating. Money is not circulating. The people are no longer frustrated. They are VERY angry. Mr. President, I am also angry. Nigerians are anxiously waiting for 2019 vote, again. Yes. They will Vote: Vote you out of office, it will not matter if miracle happens between now and 2019 and turned things favorably around. Nigerians will not Vote for you. I will not campaign for you, sir.. The scourge from sufferings is peeling our precious dark and lovely skins. Lacerations from hunger flogs have become infected deep wounds on our bodies. Do you feel like we do?.
Nigerians are tired of your silence and lack of economic policies to immediately revitalize the state of the nation's recession. Nigeria keeps sinking at every sunrise, under your watch. We are no longer feeling you.
In 2007, America's economy was deep in its freefall as a result of trillions of dollars then President George Bush sank into a sexed up war on Iraq. The fabrics of America's economy: the auto and Housing industries were imploding, cost of living was unsteady, gas prices were climbing, unemployment was at near two digits deficit, interest rates were rising beyond expectations and the Presidential election campaigns were happening. America was busy, but in economic mess: George Bush invited the presidential candidates and other policy adviserAmerica's best economists and secretaries to a special economic session where they unanimously agreed to effective immediately rescue the economy by pumping $7billion bail out money to these stressed industries. The bailout loan impacted ordinary every day Americans within few months: It was the beginning of its economic recovery, the recovery eased the lives of everyday people: the government supported its citizens by expanding welfare and unemployment benefits to middle class in most states. George Bush continued with its tax breaks for middle class with children. These may be little efforts but they eased the pains of everyday Americans. I understand we do not have a buoyant and organized free market economy: but Mr. President you have wasted nearly two years without any attempts to fulfill your campaign promises: It took you nearly nine months to appoint Ministers that would help run your administration. The Ministers continue to recycle old clichés from Aso Rock. We are tired of corruption wars that have marginalized us. Your focus on war on corruption has neglected other segments of the economy, thus allowing recession to ferment. Nigerians are asking, rather "Na corruption we go chop?." Major companies are closing their doors, airlines are leaving or threatening to leave our country, Nigerian businesses are closing down shops, laid off workers everyday: the people are vexed and hungry. It is not enough to publish the names of 200,000 Nigerians recently employed by the government: Impact Nigerians with aggressive policies that would change the dynamics of our lives. Give us short term solutions that would positively affect our lives Now. We are tired of being told this and that every day: show us. President Buhari, do something, Now!
I remain your supporter. But I will not support an administration that continues to deceive the electorate and dear citizens of our great land. So far Sir, you and your Ministers are confused. Your confusion is hurting the lives of Nigerians. Thank you for the privilege to write you.
–
Ayodeji Odeyele