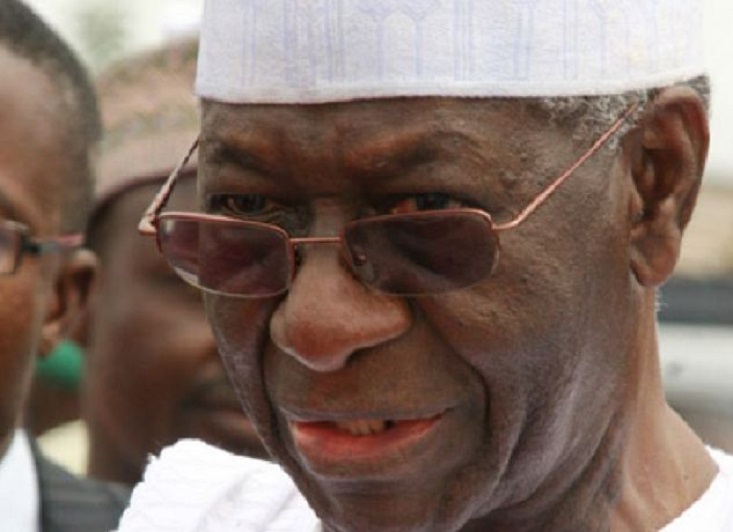 A chieftain of the ruling All Progressives Congress (APC) and the party's spokesman Comrade Timi Frank, has challenged the former Chairman of the Peoples Democratic Party's Board of Trustees, Tony Anenih, to tell Nigerians one good thing he will be remembered for or be retired from political stage quietly.
Chief Anenih, who served as the Minister of Works and Housing between 1999 and 2002, had said in his book, titled 'My Life and Nigerian Politics,' which was presented in Abuja, at weekend, that Atiku became too ambitious during the build-up to the 2003 presidential election in which Obasanjo was seeking a second term.
Frank said Chief Anenih lied on his 2003 account, adding that more than 22 PDP governors were strongly behind Atiku to contest the Presidency but Turaki Adamawa stepped down for his boss because of his loyalty.
A statement signed on Sunday in Abuja, Comrade Frank said that Chief Anenih at this stage should be apologizing to Nigerians for the damage he and others done to Nigeria and "even to his own political party, PDP, as it is obvious today.
The statement said it was out of place for Chief Anenih to described the former Vice-president Alhaji Atiku Abubakar as a ambitious politician "when he himself was more desperate than Atiku who had opportunity to become President in the past but remained loyal to his boss. "
He said: "it is high time Chief Anenih should also tell the world the kind of legacy he is leaving behind in all his years in politics.
"Baba Anenih's desperation to remain in the corridor of power made him to force former Goodluck Jonathan to run again in 2015 when he knew he (Jonathan) couldn't win.
"Chief Tony Anenih has lost the moral right to talk about  former Vice President Atiku Abubarkar or any other Nigerian for that matter seeing that he is one of the reasons Nigeria and especially the Niger Delta region  is where we are today.
"What has Anenih done for the Niger Delta where he comes from? Instead of using his position to help the Niger delta and Nigeria at large to find lasting solutions to its numerous challenges, he choosed to support third term agenda.
"Under his watch as Minister of Works, 300 Billion Naira disappeared into thin air. As NPA chairman, what positive contribution did he make for the benefit of Nigeria? Even in the South-South where Anenih comes from, Atiku a Northener has touched people's lives positively in terms of job employment more than Anenih will ever do in his life time.
"Anenih is not called Mr fixer for no reason, he helped put Nigeria and Nigerians in the fix we find ourselves today," Frank said.
While calling on Nigerians to disregard what he termed disparaging remarks by Chief Annenih on Atiku, Frank said "the Benin Chief should quietly retire from political stage having lost political relevant instead of talking down on people like Atiku who have contributed more to the development of Nigeria even as acknowledged by President Muhammad Buhari recently."