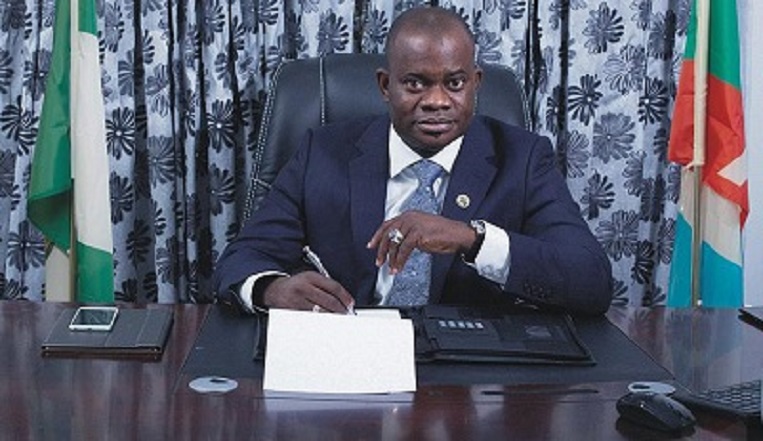 A socio-political movement in All Progressives Congress (APC), Lokoja Integrity Group, has linked desperate politicians struggling for power with the death wish for Governor Yahaya Bello.
The organisation said Bello was taking a rest overseas after 10 months in office.
The leader of LIG and chieftain of APC, Suleiman Abdulmalik, made the clarification in an interview with journalists in Abuja on Monday, while reacting to anxiety in Kogi State on Sunday following the 'disappearance' of Bello in public in the last two weeks.
According to him its inhuman and ungodly to wish a fellow human death in the name of politics.
He said the governor is "hale and hearty enjoying his well deserved rest outside the country after Ten months of hardworking and rigorous activities  without rest since assuming office", adding that Kogi state was in a precarious situation and bleeding before governor Bello came onboard.
Abdulmalik said the governor needed rest so as to refresh in the task ahead.
He cautioned politicians against death wish adding that each soul must taste death because "power ultimately belongs to the Almighty God who gives it to whomever He pleases."
According to him, people must "live with this reality, derived mainly from the Holy scriptures."
He stressed the need for the people of Kogi State to unite and support whoever God has enthrone as leader irrespective of where he or she comes from.
"The present economic situation is not restricted to Kogi alone but the entire country and leadership at all levels are working around the clock to bring an end to it. So, let us support and pray for our leaders for everlasting solutions to our problem", Abdulmalik stated.