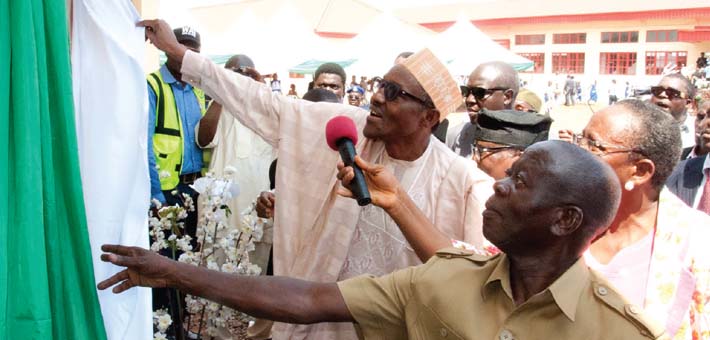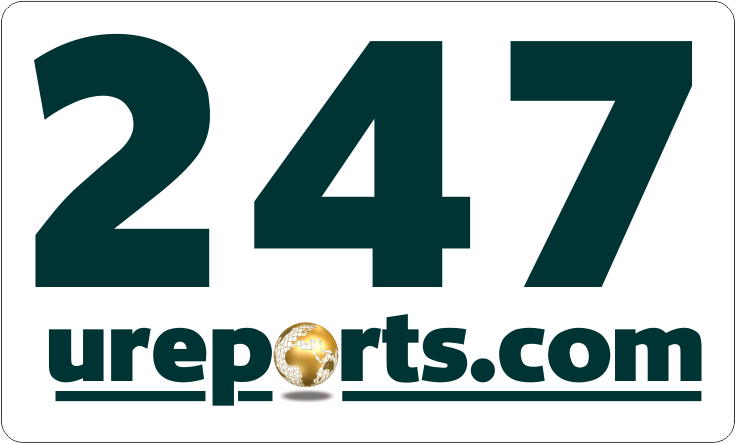 Edo State Governor-elect, Godwin Obaseki and his Deputy Governor-elect, Hon. Philip Shaibu on Thursday, 6th October, 2016, received their Certificates of Return.
Held at the Independent National Electoral Commission (INEC) Headquarters in Benin City, the ceremony cleared the way for the swearing-in of the Governor-elect on Saturday, 12thNovember.
Mr. Obaseki, the All Progressives Congress (APC) candidate, scored 319, 483 votes in the election of Wednesday, 28th September while Osagie Ize-Iyamu and John Yakubu of People's Democratic Party (PDP), scored 253, 173 votes to place second.
With great expectations, Obaseki's election raises the role of dynamic leadership to advancement of human development. Indeed, no family, community, organization, state, nation or society of whatever religion or faith attains greatness without effective leadership.
But how do we find or identify dynamic leaders?
Israel faced the challenge at a critical time three men, Samuel, Saul and David, etched their footprints on the sands of time. Actually, history recorded two of them in 1st Samuel as dynamic leaders.
A loose confederation of 12 independent tribes, motivated by inspired occasional leaders, called judges, Israel conquered leadership crisis to defeat powerful enemies as Philistines and Egypt.
A prophet, a priest and a warrior, Samuel, became one of the greatest leaders of Israel and eventually chose Saul and David as kings.
But the entire story of Samuel—his birth, growth, leadership and anointment of Saul and David—reflect the struggles of Israel and a lesson that God's leaders don't necessarily come through regular channels. Otherwise, the wicked sons of Eli should have succeeded their weak father if God wanted Israel's corrupt past to continue.
Defying all odds, God picks a leader that suits him.
When Saul's leadership failed, Samuel overlooked valiant warriors to anoint David, a shepherd, who transformed Israel into a wealthy and secured kingdom, thus showing that the best leadership belongs to God.
While our introduction merely gives an insight into the character of God for dynamic leadership, a striking similarity of Edo State to Israel exists presently.
At this juncture, you should ponder some questions to understand the personality of Governor Adams Oshiomhole and character of Governor-elect Obaseki. What are the virtues of dynamic leadership? What are the qualities that distinguish Comrade Oshiomhole for leadership and recommend Mr. Obaseki for leadership? What are the peculiar problems of Edo State, Nigeria's Heartbeat?
In his international best seller, 10 Laws of Leadership, motivational speaker, Bill Newman, describes "the leader" as a person of courage (Law 4) and a decision maker (Law 6).
"Courage is not the absence of fear; it is the mastery of it." "Courage is acting with fear, not without it," he explains.
On the importance and difficulty of a leader's decisions, Newman declares, "You are a product of your choices. You will become the sum of the little choices in life. Not to decide is to decide not to. The leader lives life on the attack."
"Successful people tend to make decisions quickly and change them rarely, while unsuccessful people tend to make decisions slowly and change them often. Indecision is often lack of energy. You have the power and the privilege of choice." Newman states.
Right from his days as a member of the Nigerian working class, majority endorsed Oshiomhole for leadership on the basis of his courage, determination and focus. It is unsurprising today, however, that he is the target of constant and baseless attacks.
Dr Newman listed vision, discipline and wisdom as dynamic leadership virtues. He added humility as his fifth; and from 7th to 10th: friendships, tact and diplomacy, executive ability, and inspirational power. It is unarguable also that Governor Oshiomhole displays: courage against challenges, ability for tough decisions and inspirational power for tactical and diplomatic negotiations in his public life.
He demonstrated these in the choice of Obaseki and Shaibu as APC flag bearers as much as in his secretariat of the National Union of Textile, Garment and Tailoring Workers of Nigeria (NUTGTWN), his presidency of the Nigeria Labour Congress (NLC) and his governorship of Edo State, positions he openly engaged negative forces with positive results.
Some political chieftains claimed not to have known or met Obaseki, directly or indirectly, before Oshiomhole's endorsement. But the situation merely served them for the intra-party crisis by fifth columnists, who sought to destroy APC election chances.
It was not entirely a creation of the fact that Obaseki, a man of demeanour, vision, discipline, wisdom, intelligence and understanding, was dutiful and happily loyal to Oshiomhole, APC, Edo government and people at the back seat of limelight; but also a deliberate attempt to force him to renounce his aspiration or make him unelectable through avoidable blunders.
Yet, Obaseki's humility, modesty and contentment distinguished him as a dynamic servant-leader with the required credentials for continuity—the term that encapsulates good governance, rule of law, social justice, rights and order, due process, transparency and accountability, infrastructure development, empowerment and intangibles of democracy—all that has been marking Edo's identity in the past eight years.
Defending his endorsement of Obaseki before APC leaders, Oshiomhole sought understanding for his partisanship.
"What I believe I owe my party is to explain to them the qualities of the governor we require."
"I believe we need someone who believes in our state; who believes that Edo State deserves to continue to prosper. I believe we need a governor who will see the three senatorial districts as his constituency, regardless of the senatorial district he comes from."
Although Oshiomhole was pressured by professional, political, religious, traditional, and youth leaders and stakeholders of different political backgrounds to endorse a worthy successor, he still took responsibility for the decision; explaining during campaigns that he endorsed Obaseki because the candidate had no link to Edo State's corrupt past. Hard to believe; but true, indeed.
Political scientists claimed this strategy sold the candidacy of Obaseki as the popular choice of voters, compared to the noisy, tainted, investigated, discredited, pretentious and lying candidates of political parties noted for looting Edo State.
For Obaseki, a man of few words, he is far from what some people think or say he is. He understands the needs of Edo people in this journey from a destroyed past into an orderly future. He promises good governance as the means of retaining Government House for APC in 2020.
By announcing his resolution to exclude opposition from his inaugural government, Obaseki has indicated that he is a man of courage. What he now seeks is the total support of Edo people. He asks in his own words.
"
In the last seven and a half years, I have been an integral part of this administration and I am proud to say that I am also one of the foundation members when the party came into being in the state. I understand the terrain perfectly; both politically and otherwise. I am not a neophyte in this business."
"As you are aware, we have accomplished quite a lot, even beyond the imagination of many because of the leadership provided by our governor. As his tenure is coming to an end, I am sure it is also your hope that we don't lose all the advantages we have gained to make us the dominant party in Edo State."
"My interest in becoming the Governor of Edo State is to continue the achievements which we have accomplished to date."
On why he lived at the background for too long, Obaseki says he was just happy to make his contributions.
"Certainly, I was among the first and I will say that I paid to serve. Secondly, I thought that I would just come in and help organize things and go back to what I was doing. But as chairman of the Economic Team, I realized that what we had anticipated that existed in government did not exist."
"My aim at that point was not to become a political appointee. So, to that extent I didn't feel that I had to be in front. I was just there to support and help the Comrade-Governor achieve the goals he had set out."
"We looked at decisions and issues dispassionately and the truth is that within the first two, three years, I had no interest in politics. I didn't see myself dealing with the intrigues, subterfuge and others."
"I have been part of what we built in the last seven years. I cannot distance myself from any major policy of Governor Oshiomhole. I can only extend and improve on what he has done," the Governor-elect says.
Obaseki's biggest challenge came from his own family, from where Mr. Don Pedro unsuccessfully tackled him in APC before offering himself to PDP as a tool to abuse the candidate. Obaseki calmly ignored Don Pedro and focused on his campaign of "clean politics" with a resolve to bear no grudge and animosity towards anyone.
Considering that the peaceful manner Edo governorship held did not form the focus of social discourse, mainstream media and social media, compared to past bloodbaths in South-south, I commend President Muhammadu Buhari and the security agencies for ensuring that no single life was lost before, during and after the election.
Also, INEC deserves our encouragement for organizing unarguably
the freest, fairest and most credible election in Edo State since its creation in 1991. No election is perfect. Going by the outcry of inducement of voters by parties that contested Edo election, subsequent elections should improve on it.
The election of Godwin Nogheghase Obaseki is a vote for Governor Oshiomhole's development stride and a vote for continuity of APC's good governance. T
here is no victor or vanquished. While the sportsmanship of candidates that accepted the results is worthy of emulation, aggrieved candidates could help to deepen democracy by seeking justice at the tribunal instead of embarking on protests.
For those in doubt of Obaseki's leadership promise to create jobs, the Governor-elect assures, "I am new and I am bringing new things with me. I come from a background of working in institutions."
"The first innovation I want to introduce as the governor is the use of ICT, to move it up much higher so that we can get a lot more efficiency from the little money we have. And the other thing I want to do is to focus mostly on what government should do to provide enabling environment for private sector to thrive."
"I will dedicate a lot more of my time to bring private investments into the state," he assures.
God bless Godwin Obaseki! God bless Edo State!! God bless Nigeria!!!
Sebastine Ebhuomhan is an award-winning journalist and former correspondent for The Anchor Newspapers, Independent Newspapers, Punch Newspapers, 234NEXT Newspapers and National Mirror Newspapers. He lives in Benin City. He can be reached at:
usie007@yahoo.com
and 234-803 7204 620.