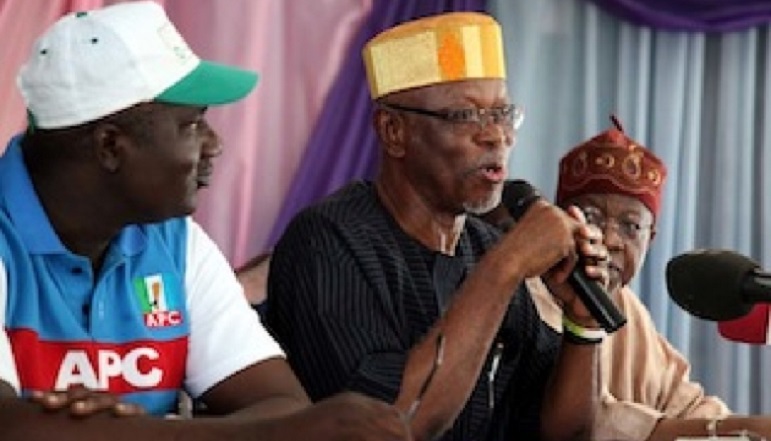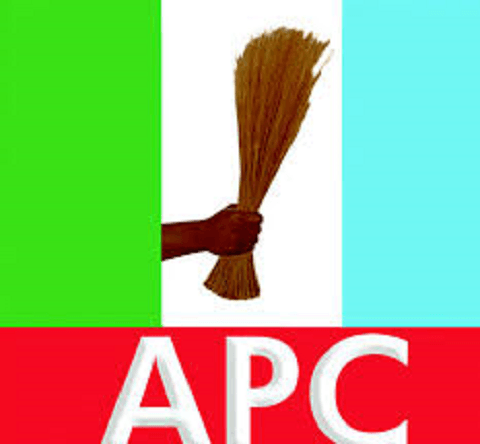 President Muhammadu Buhari
President, Federal Republic of Nigeria,
Aso Rock, Abuja.
AN URGENT APPEAL TO SAVE OUR PARTY NOW!
Mr President sir, it is with great enthusiasm and patriotism that I've decided to write you once again through this open letter to intimate you on the impending danger lurking to befall our great party and I'm optimistic that this letter will serve its urgency and purpose of reaching you and our leaders and elders of our great party.
In the words of Ola Rotimi- the gods are not to be blamed, "When a chameleon brings forth a child, it is not the child that is expected to dance. Yes, the king should act as a king." The recent outburst by one of our founding fathers and a National Leader, Asiwaju Bola Ahmed Tinubu against the National Chairman, Chief John Odigie-Oyegun seems to be threatening the smooth sail and peaceful coexistence of our great party the All Progressives Congress (APC) and if nothing is done urgently, them I'm afraid   "the pot left on the fire will definitely burn."
Mr. President sir, I wish to reiterate my earlier stand on this matter and I'm also elated that I've been vindicate in my struggle to save our party all the while, when so many thought of me as a rebel or paid apologist. It is therefore no secret  that I was one of the very first persons in the party who took the bull by the horn and openly raised the alarm of urgent issues which had to be addressed in other to steer the APC ship in its right  course. Suffice to say that all my efforts to plead with the party leadership to redirect its affairs fell on deaf ears as no one took me seriously at the time.
You may recall Mr President, that the origin of this crisis began when the issue of the National Assembly leadership arose and the decision of the party at the time against  party members, especially against the Senate President and Speaker of the House of Representative. I foresaw the impending cracks at the time when the party leaders ignored the injustice against these two persons and I subsequently raised viable concerns which still fell on deaf ears.
Again, when I raised concerns against the manner in which Chief Oyegun handled the conduct of the Bayelsa state governorship primaries that produced the APC candidate, no one listened to me, and alas the outcome of that election became a clear testament to my alleged fears. Subsequently, when my immediate boss, Alhaji Lai Mohammed became the Minister of Information, I was supposed to immediately fill in the gap and act in his stead as enshrined in our party constitution as the Acting National Publicity Secretary of the party, but this was not to be as I was outrightly being persecuted for reasons unknown and perhaps for selfish interest. I was deprived from performing my duties and my duties assigned to themselves.
It is worthy to note that Today, we are witnessing the same concerns and fears being expressed by one of the founding fathers of our great party, who also doubles as a national leader agreeing with my earlier call that Chief Oyegun should resign as the National Chairman.
This allegation of bribery raised by Asiwaju Tinubu as regards the recent Ondo governorship primaries should be of concern to all well meaning party leaders and elders and should not be swept under carpet or taken of levity. This weighty allegations should and must be properly investigated because of course "there is no smoke without fire". Mr. President sir, you recall the launch of the "Change Begins With Me Campaign" a fortnight ago, where we were admonished to lead by example, and I dare say that this change must start from within the party so that Nigerians can follow suit.
Mr. President sir, the episode of the recent Ondo primaries is just one case too many befalling the APC  under the leadership of Chief Oyegun and I'm therefore challenging Chief Oyegun to tell Nigerians if he has been able to mediate over any crisis that has been successful. As far as I am aware, APC under Oyegun has not been able to resolve any crisis in the party since we became the ruling party.
Chief Oyegun has shown that he lacks the capacity to resolve all the crisis currently rocking our party in nearly all the states of the federation. Not even personal grudges and rifts between party members, eg Senator Shehu Sani vs Gov. El rufai in Kaduna, or Senator Kwankwaso vs Gov Ganduje in Kano, Senator Goje vs Senator Nafada in Gombe, and lastly the rift between late Chief Audu's family against  Gov. Yahaya Bello of Kogi state . The crisis rocking the Bayelsa state APC which is also divided against itself as well as Delta, Ondo and Ogun states are visible examples to mention a few.
Mr. President sir, I'm aware you may not have forgotten hurriedly your experience under Chief Oyegun's chairmanship in the defunct All Nigerians People's Party (ANPP) that eventually led to the series of events which saw your exit from the party, and this same man is at it again.
It is said that "A stitch in time saves nine". I recall how we raised similar concerns when the PDP was still PDP under Alhaji Bamanga Tukur. This warnings were of no effect even as things got worse daily, suffice to say that the appeal from party leaders to former President Jonathan to act yielded no result as he acted rather late and the result is the very obvious which is still bedevilling the PDP up until this day.
It is no longer news today that so many leaders of the APC are aggrieved as a result of the handling of party affairs by Chief John Oyegun. Injustice has become an order of the day, whilst so many leaders and party faithfuls might be contemplating an exit of the party if nothing is being done urgently to salvage the already soar taste. I'm aware that in a swift reaction to Sen Bola Tinubu's outburst, former Vice President and chieftain of the APC Alhaji Atiku Abubakar, pointed out vividly that the party leadership is expected to be guided always by respect for the rules, fairness, equity, neutrality and respect for democratic consensus. We must therefore be bold to say that these principles may not be found in the dictionary of Chief Oyegun.
Six months down the line after the last NEC meeting,  Chief John Oyegun has not deemed it necessary to call for either the carcus meeting, BoT, NEC or any other leadership meeting to discuss issues of national importance and those confronting our great party. This clearly is in sharp contrast with the party's constitution, which states in article 25 b( i) that "the National Executive Committee shall meet every quarter and or at any time decided by the national chairman  or at the request made in writing by at least two-third of the members of the National Executive Committee provided that not less than fourteen (14) days notice is given for the meeting to be summoned."
In the light of the aforesaid therefore, I am appealing to Mr. President to immediately direct Chief John Oyegun to summon an emergency NEC/ BOT and Caucus meeting which will enable the party leadership to sit face to face to confront and resolve all pending issues before our great party, whist finding a lasting solution moving forward.
Finally Mr. President, I am appealing to you that this open letter should be treated with all sincerity of purpose to enable us surmount our challenges as a party. It must be noted that with a strong, vibrant and indivisible party, we will together achieve our dream of queuing behind your able leadership in delivering the much needed change to Nigerians. I am therefore optimistic that this open letter will serve as the yardstick of the beginning of new things to come for our great party.
Thanks
God bless President Muhammadu Buhari!
God bless our party APC!!
God bless Nigeria!!!
SIGNED:
Comrade Timi Frank
APC Acting National Publicity Secretary.
02/10/2016