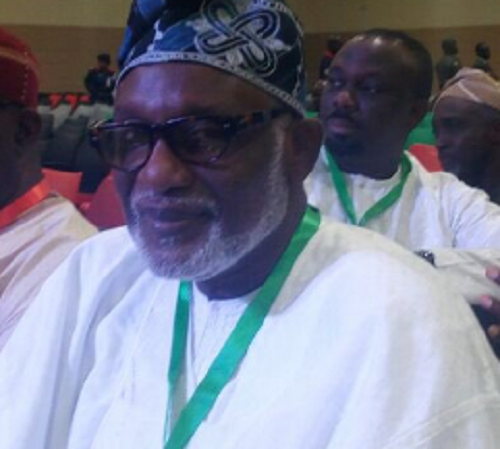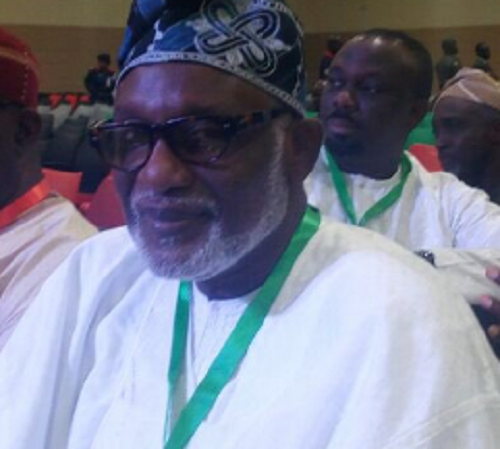 Candidate of the All Progressives Congress (APC) in November governorship election Rotimi Akeredolu (SAN) has described the defection of Olushola Oke, to pick Alliance Democracy (AD) ticket as a case of "dead does not threaten the living."
The APC candidate assured that the contest is going to be a straight fight between the APC and the PDP and not the AD.
The national leadership of APC has, however, inaugurated a national campaign team for the forthcoming Ondo election.
Adressing newsmen on Wednesday after the inauguration, Akeredolu, when asked to react to Olushola Oke's defection to Action Alliance (AD), said: "Olushola Oke is not a threat to us. I mean if he chosed to contest under a dead party that is choice, there nothing anybody can do about that but that is a threat is not possible. The dead does not threaten the living. We are a life party, APC we don't fear any threat we know that the contest probably might be between us and the PDP.
"So we are sure footed in this election. So what we are saying is that our members who are aggrieved we have worked through tirelessly  to make sure all of us would work together as one if you talk about somebody like Senator Boroffice he was one of those who file petition as I am talking to you is with us.
"So we are gaining ground, visually all our members have come back. Yes there might be a few people you can give money to here and there, but those are not the leadership of the party the full leadership of the party, remains in he APC and all of us are now working together, but if there are few people only those who down to join and decide to run out today they
"I want to believe that my chances are very bright, we do not have any doubt that by the grace of God we will win. You can see men and ladies of Ondo state here. These are men of timber and calibers, here today we have the full support of our members and two senators who are gladiators both in the North and Central senatorial zones. We have the full supports of our members who are members of House of Representatives, all of them won elections. So, if those who won elections who are fully representing the state, we can be sure that the victory is certain although we have a lot of work to do."
While inaugurating the campaign team, the APC national chairman Chief John Oyegun, agreed that the election will be difficult for APC to win.
"I call it challenging  because of the special circumstances that has brought us to this point today. Otherwise, Ondo state is ripe for the taking and added to the APC progressive family. The challenge I am passing on to you today is the obvious challenge that arose at the primary. But I trust that you and your team will overcome those difficulties and deliver Ondo tongue APC family."
The 49 man committee headed by the Plateau state governor Simon Lalong also has nine governors and nine Ministers as well as members of the National Assembly, former governors, Deputy Speaker of the House of Representatives, Hon. Yusuf Lasun and others as members.